Since buying James' Note 3 (or, if you listened to our podcast, me bullying it off him), I have wanted to look into wireless chargers mainly because it came with the Samsung wireless charging back. Now here comes my dilemma, which is of two parts..
1. I need to have my phone in an armoured case (I'm a proper clutz and keep dropping my phone). Although these cases offer great protection, 9 times out of 10 they'll stop wireless chargers from working due to the added thickness.
2. The market is flooded with wireless chargers that range from extremely cheap (and in my experience are a real hit or miss if they charge your device at all) to the ridiculously expensive. Anyone remember the Google Wireless charging orb ?
Anyway, whilst at the Gadget Show I walked over 7 miles..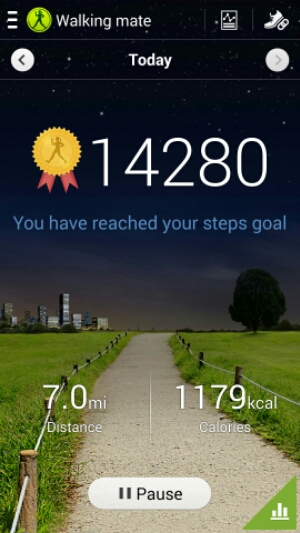 ..and I came across a little stand called Mobile Solar Chargers. The man running the show was Tim Smerdon and, as I had been doing all day, I plonked my Note 3 on to one of there Wireless Charging mats expecting nothing to happen. The thickness of my Otterbox Commuter armoured case nearly always stopped wireless charging, but the phone started charging right through the case – a feat I hadn't witnessed all day. Now fast forward a couple of weeks and Tim has sent some review devices through to Coolsmartphone towers for review.
This first one is the…
Premium Ultra Thin QI Wireless Phone Charging pad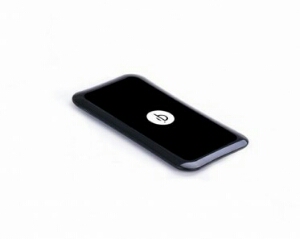 This is a QI standard triple coil wireless charging pad and is compatible with all QI enabled mobile phones. This includes Nokia Lumia and Nexus device's, and of course Samsung devices fitted with the charging back, and on this point Mobile Solar Charging also supply the cases and coils to make other phones wireless charging compatible.
In the box you get a UK 2.1amp dual-port USB plug and a USB to micro USB lead which is refreshingly long, and of course the charging mat itself.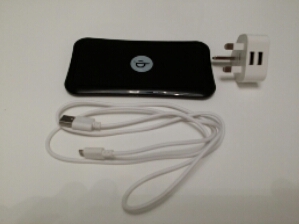 The mat itself measures 155X84x10 mm or, in other words, more less the same height and width as my Note 3. The pad feels really well made and doesn't creak or bend in the hand, other spec's include.
Input power : DC 5v
Output : 5v – 1A
Charging efficiency >72%
Working life > 4,000 hours
Triple coil one to one charge.
The mat auto shuts itself off once your device is charged and powers down after a short period of time if no device is detected on the mat. Now this isn't going to blast a charge into your device, and no wireless charging mat does, but I put my device on it with 9% battery left and when I picked it up about 2 hours or so later is was on 70%, so not too bad.
The only draw back I could find was the mat didn't charge my phone while it was powered down (but here's a disclaimer, this is the first time I've used a wireless charger, so this might be the norm. Please put me right in the comments). The mat is priced at £29 from Mobile Solar Chargers, which is in the mid-to-hight price bracket, but if you want a wireless charger that charges through an armoured case it's well worth looking at.
The second device that Tim sent through was…
Qi Wireless in car charging pad and holder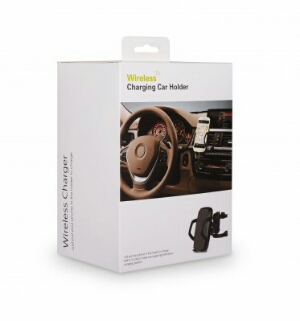 This is pretty much as the name suggests. It's a car holder that is also Qi wireless charger. In the box you get a 2amp USB car charger (it's one of the small stubby ones, so it doesn't stick out to much), a vent holder (you can choose which option you want at purchase, either vent or windscreen mount), a long USB to micro USB lead and a short one.
Someone has thought about this. How many times have you had leads strewn all over the car? The phone holder itself is nice and compact but the arms, which are released by pressing a button on the back, opened wide enough to take my Note 3 and Otterbox case. Although I don't think you could go much wider that that.
Again, like the Wireless Charging pad, all the items have a premium quality feel to it and not the cheap plastic that seems to come from the far east.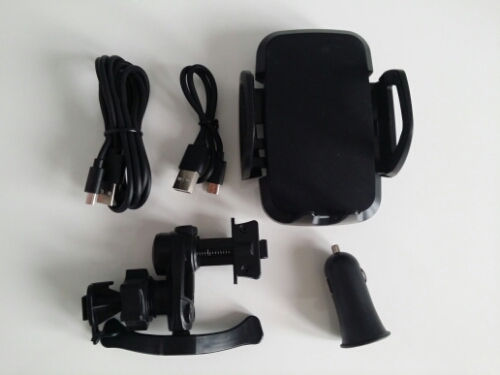 I fitted the set up in my Renualt Megane using the short lead, which was the perfect length. Even this small car charger is able to charge my Note 3 with its Otterbox case on.
The vent mount holds the setup really well and I imagine with a smaller, lighter phone the hold would be even stronger.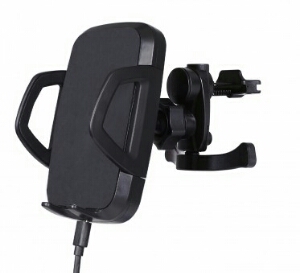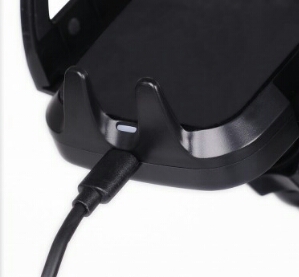 The car charger is currently on sale here and retails at £49.99.
I can hear the sharp intakes of breath at this price point, but I have lost count of the amount of car holders I have bought cheaply and they have just fell apart. As a comparison, the official Samsung vehicle dock is around £25 without wireless charging. It's the same old adage, you get what you pay for…
Would I buy this kit with my own money? The Wireless Charging pad yes, definitely.
The vehicle kit ? Well, having used it and felt it in my hands yes I would now, but if I was buying one blind (so to speak) I think I would struggle at the price point. Take it from me thought, the kit is worth the outlay.
Head over to Mobile Solar Chargers UK to check out there range of kit.