The Nokia 2520 is Nokia's 10″ tablet running Windows 8 RT and so far has been doing reasonably well but it is has now run into a bit of trouble, in that the chargers have the potential to cause an electric shock.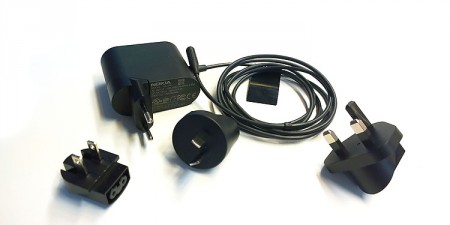 Nokia have advised that 30,000 AC-300 chargers that have been sold with the 2520 in Austria, Denmark, Finland, Germany, Russia, Switzerland and UK as well as travel charger accessories from the same countries and the US are affected. Customers have been warned that the plastic cover could come loose exposing internal components which could cause an electric shock.
Sales of the tablet and charger have been suspended in the affected countries and users have advised to stop using their chargers whilst a replacement is sorted. There is a form on the Nokia website if you wish to be kept up to date and it can be found here.
Full details can be found by hitting the large blue button below or heading to this link.