Do you have a young child? Does you heart jump into your mouth when those grubby little hands reach out and grab you iPad?
If the answer to either question is yes then you need to keep reading. The iGuy case from Speck comes in iPad mini and iPad Air/2/3/4 sizes. It is a very simple case that will prevent your precious iPad from becoming a shatter hulk of glass and metal.
Well so far so good there are loads of vases that will do this why the iGuy.
I think this photo below explains why..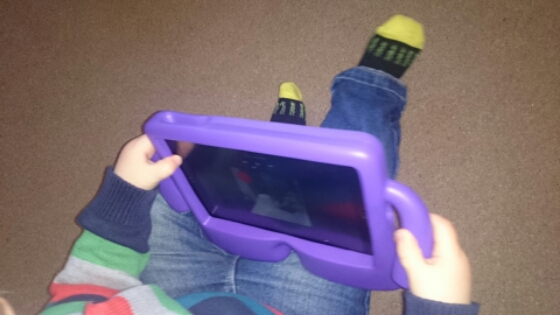 This is my wee man using the iPad mini in his very own iGuy case and he loves it the handles on the side make it easy for him to hold it. The feet at the bottom allow it too stand up when required and it is so soft I don't really have to worry if he starts hammering this with it like me cat.
The only part of the iPad that is not covered is the screen but it very deeply recessed into the car so it isn't really an issue just add a screen protector to prevent sticky iPad syndrome.
.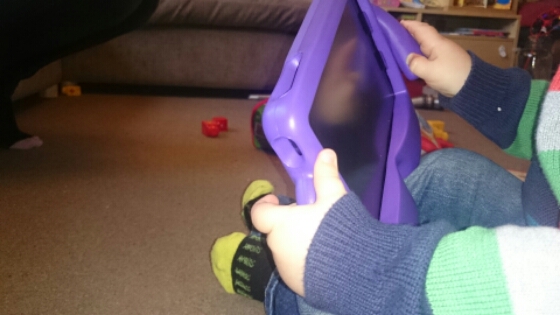 Here are some pics of it before he got his hands and teeth on it (yes it is fairly resistant to biting unlike most of his toys)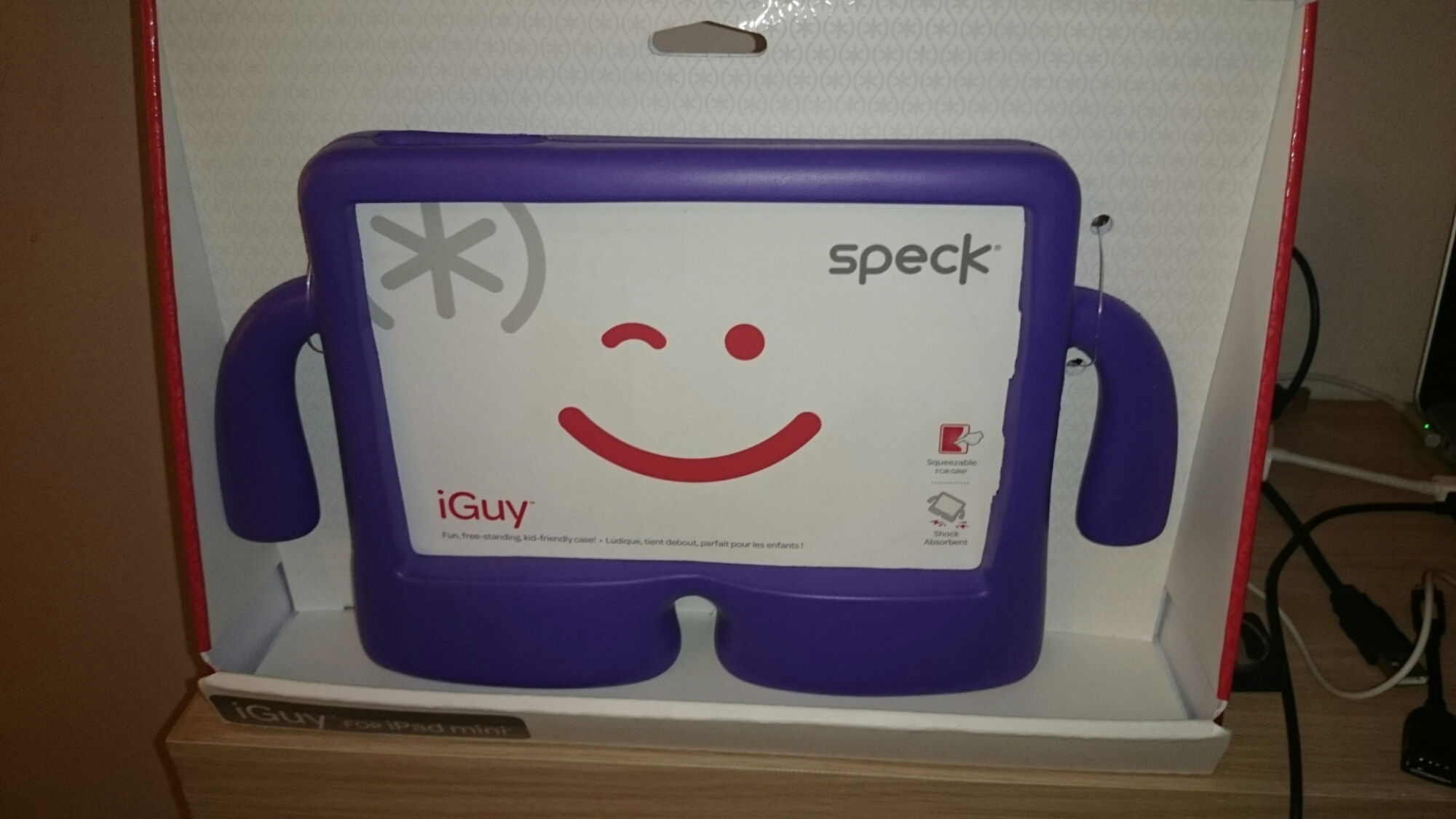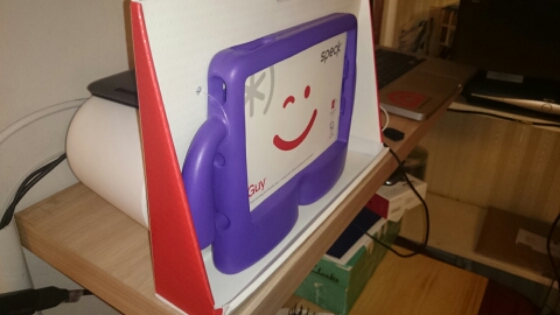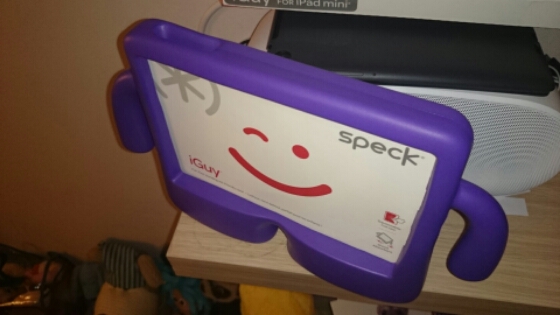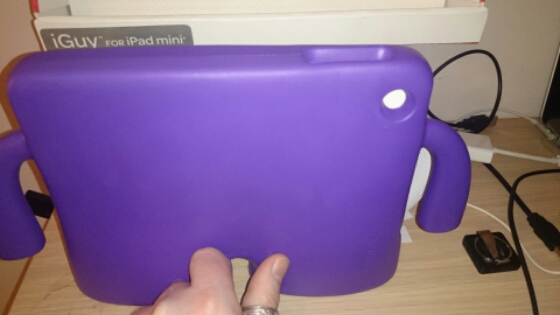 All the major ports have cut outs in the right place a for access to the exterior controls and Camera. The speakers sound is redirected to the front which makes it great for playing games with the little one. The texture of the case is actually quite nice to the touch and it feels like it will take a beating.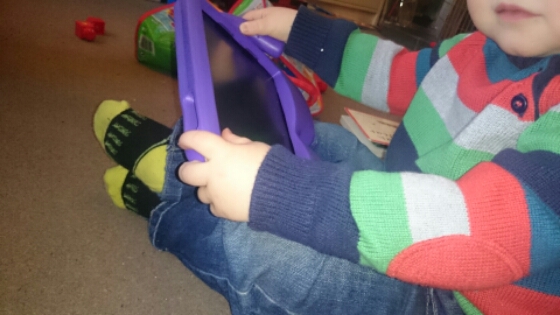 The case comes in a variety of colours if Purple/Grape is not your thing. It is available for purchase now from Mobilefun for £22.97. I would honestly reccomend this for all parents out there who want there wee darlings to be able to use iPads for the great kid focused apps that are now out there (some reviews of these are on there way soon)
Happy iGuying