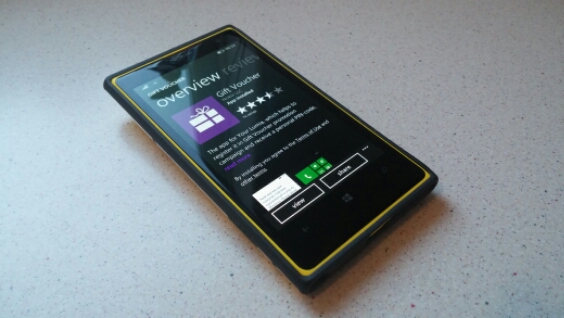 We all love surprises yes? How about free money? How about paid apps for free? Well yesterday Nokia published an app that if you're compatible you'll probably be saying "yes yes yes" to the above questions.
Nokia Gift Voucher is the name of the app and what it does is, it checks your device, software version, location and then if successful it'll create a pin code that will allow you to add a £20 Microsoft gift voucher in the Wallet app, allowing you to use the gift voucher as a payment method when buying new apps or games. The app itself doesn't give away much info as to who is compatible. The description doesn't make much sense either. Take a look.
The app for Your Lumia, which helps to register it in Gift Voucher promotion campaign and receive a personal PIN-code, that can be redeemed in your Windows Phone's Wallet app to get funds for apps and games from Windows Phone Store. This is a limited offer for selected Lumia models only!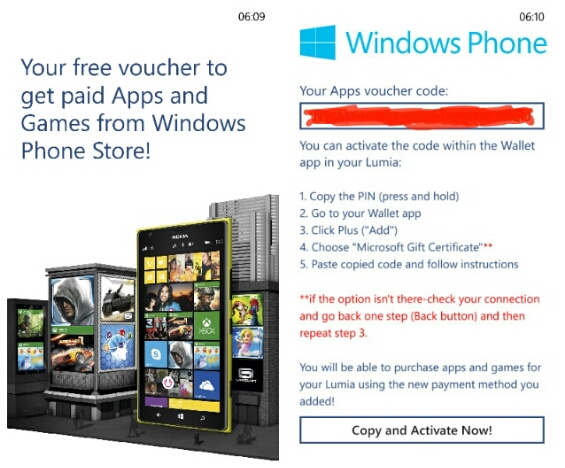 From installing it on my Lumia 1020 and getting a voucher I can say that Lumia 1020 is compatible and from talking to people on Twitter yesterday evening I've found that the Lumia 920 and 925 aren't compatible. It seems that the Lumia 1520, 1320 and 625 are also compatible. The promotion from Nokia is UK only and it seems also for Windows Phone 8.1 only as well, to get the ball rolling just click on the Store Link below.
Windows Phone Store Link – Gift Voucher
Via – wpcentral