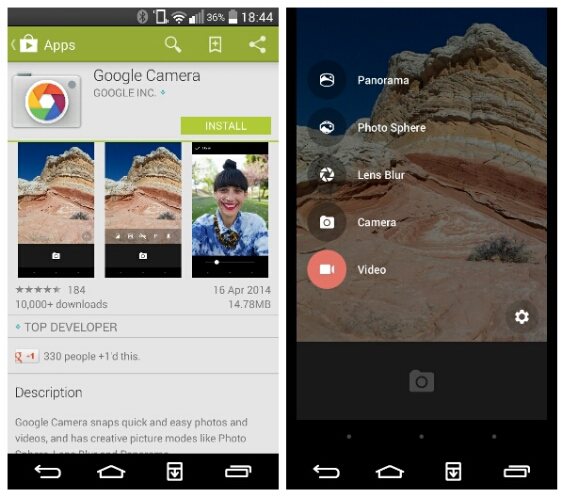 Google have been slowly and surely releasing the core Android apps onto the Play Store. Like the keyboard, Calendar, Gmail, Google Search and a load of others. The latest is the camera app which has only previously seen updates during Android version updates.
It's a whole lot easier to use than their previous attempts. It has everything you'd expect and then something a little bit different. You get HDR mode, panorama, front and rear, videos, photosphere and something called lense blur. Lense blur is a bit like what Nokia have done with their Refocus app and also what HTC have recently done with the dual camera One M8.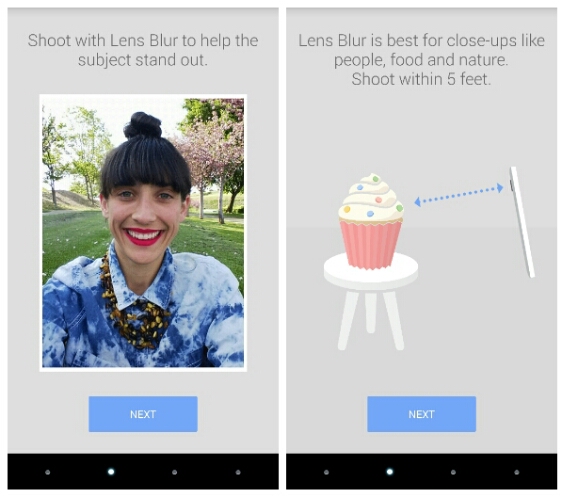 It's a little fiddly, but you'll soon work out how to use it. It's certainly nice to be able to do this sort of effect on my LG G2 and my Nexus 5. Just head over to the link below to see if you're deemed suitable to install it. I imagine most recent flagships will be able to install it.
Description

Google Camera snaps quick and easy photos and videos, and has creative picture modes like Photo Sphere, Lens Blur and Panorama.

Features
• Photo Spheres for immersive 360º views
• Lens Blur mode for SLR-like photos with shallow depth of field
• Panorama mode with high resolution
• 100% viewfinder for getting the maximum resolution from the sensor (no dropped pixels)
• Updated UI that gets out of your way and is centered on an extra large capture button
• Works on phones and tablets running Android 4.4+ KitKat
Google Play Store Link – Google Camera