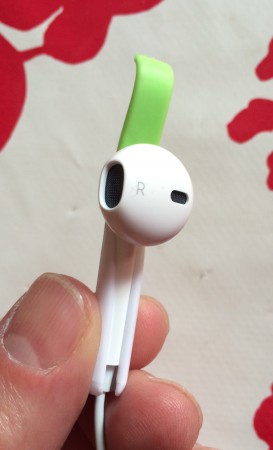 Apple's EarPods were a nice improvement on their original bundled earphones, but their acoustic shell is a bit slippery, so keeping them in your ears when active can be a challenge. 
Step forward Sprngs, which are clips that attach to each EarPod and anchor them in your ear.
What You Get
Well, the clips, basically – one pair. It's a simple product, but nicely packaged, with clear instructions on the packaging, where they stand a better chance of being read (not that any of us would ignore instructions and try to figure it out ourselves of course, honest).
So it's all about the clips, which are made from plastic, with a soft rubber tip. All the materials feel quality and the build quality very good. That design my look a bit pointy, but its actually very comfortable, and I could happily wear them for hours.
Fitting 
Attaching the clip is pretty straight forward, but how they go into your ears isn't quite so obvious (although still easy once you know how). The top of the clip goes under the nearest part of the ear possible, as shown in this picture below.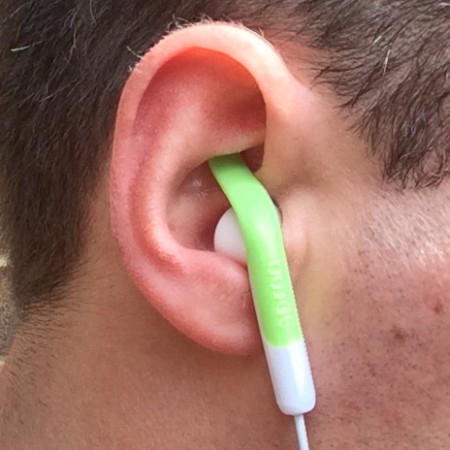 There is also a handy fitting video from Sprng themselves here
In Use
So, do they work?  Yes, very well actually. The most obvious application is probably jogging, but I'll be honest, I'm not such a runner myself, so I decided to be a bit more inventive and found a pretty substantial test.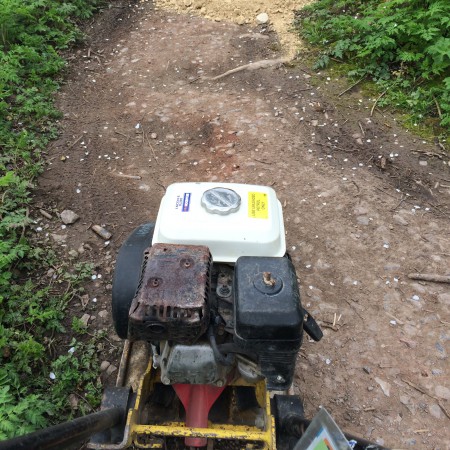 I'm involved with my local mountain biking club and we did some trail building this week using petrol powered compactor. You would not believe the vibration this thing gives off, not to mention noise, so I took some Sprng equipped EarPods along. It turned out to be an excellent test, as not only was there vibration from the compactor, but running up and down banks to get more gravel and catching the cord of the EarPods with my thumbs, stray branches and all sorts of other things! But Sprngs worked brilliant – the EarPods didn't even shift in my ears until I took them out.
Overall
So Sprngs are a pretty simple product, but like a lot of simple ideas, brilliantly effective. If you're looking for a way to keep your EarPods in when active, I can definitely recommend them.
Special thanks to iLove-Apple.co.uk for sending us the set of Sprngs for review. You can get a pair of Sprngs in either Grey, Blue, Lime or Pink for £8.99.
Link – iLove-Apple.co.uk
Sprng EarPod clips - Review
Design - 8.4
Function - 9
Price - 7
8.1
Nice, effective clips for keeping your earpods in your ears.