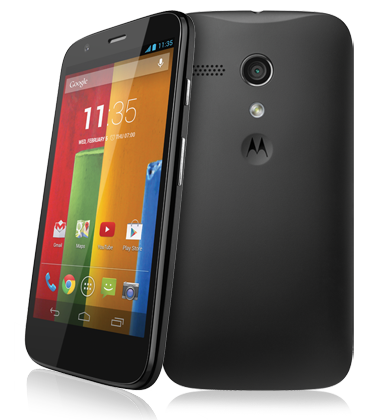 Another one for Virgin Media customers this, and we know already that the Moto G is cheap, but the 16GB version hasn't been available for less than £100 until now. If you're a customer you can get the 16GB Moto G for £99.99 which includes a £10 TopUp.
If you're after this price then you'll probably have noticed that it's slightly more than this on their site. Apparently, and according to a few people on HotUKDeals you can get the deal by ringing Virgin Media on 0800 952 2040 and then select option 1. They've been off-loading the 16GB version for customers and even friends of existing customers.
How long this will last who knows, but it's always worth a try isn't it eh?