In a tweet linking to a blog post from January, Three have today reaffirmed their commitment not to increase contract prices mid-term.
This follows a recent 2.7% increase by EE, which sees customers previously paying £38 per month now getting bills of £39.01. We exclusively revealed their decision a while back now and it's fair to say that customers weren't at all happy.
Today a Three tweet has slated the EE increase..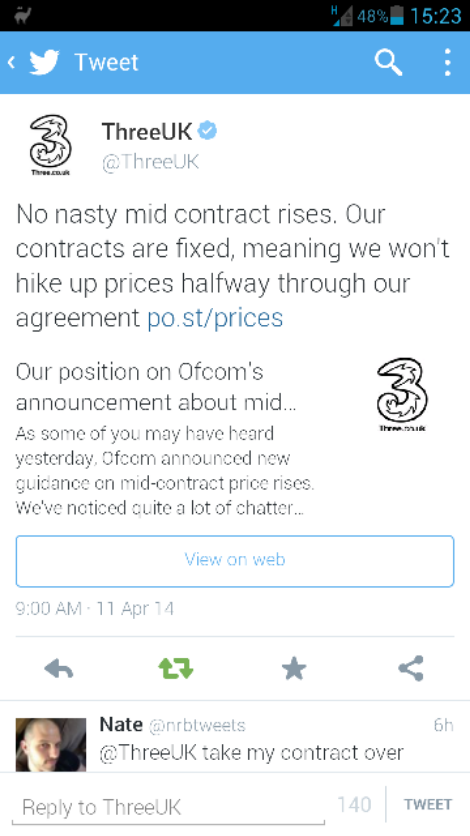 Meanwhile, EE customers are receiving letters with the newly increased prices..