Have you been looking for a Screen protector for your phone/tablet? Not been able to get one that you like? Not been able to apply it correctly?
If like me, the answer is yes then Clear-Coat UK are hoping to help you with that issue. This relatively small company in the UK at least are now starting to spread to a shopping centre near you. I decided that while I was down at Gadget Show Live I would nip in and see they to see what they are all about.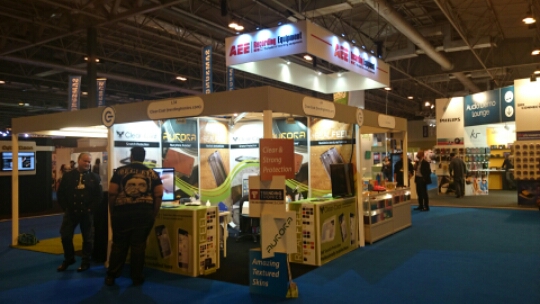 So the brand name is Clear-Coat UK and it is being imported from the USA. In Scotland they are being sold under Clear-Coat UK. In England they being distributed by Trending Tronics. You will find the stalls popping up in shopping centre near you soon if not already. Here is a video of the screen protector being applied to my device by the American owner/inventor.
I will be doing a real time usage review of this protector in a weeks time as I will have had time to let it all settle and use it. So far I am impressed with it as it adds little bulk but does give a good feel to the device.