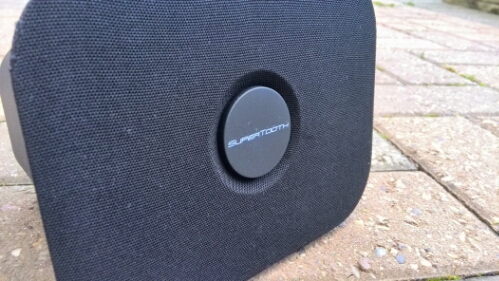 Meet the SuperTooth D4. It's a stereo Bluetooth speaker that pairs with your phone to basically pump out those tunes a lot better than your phone speaker ever could.
I'll be honest and admit that I've ever heard of SuperTooth, but they've already made the "Disco Twin" and "Disco 3" speakers, which you can see more of on their website. This, the D4, looks like a big horn. In fact, it takes me back a few years to when I used to ride a Grifter bike as a kid (80's reference).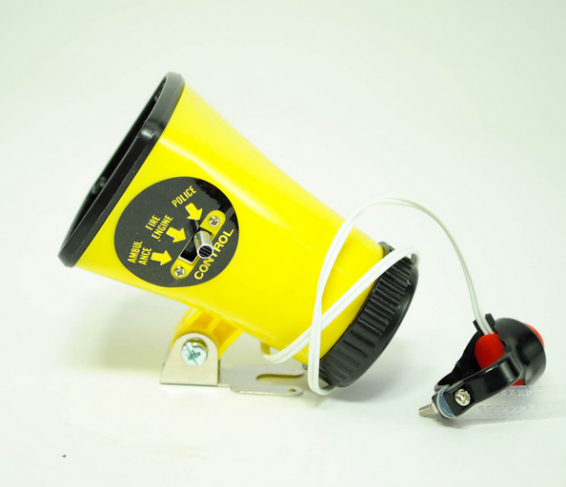 It did an ambulance noise, a fire engine sound and even a police car. Epic. 🙂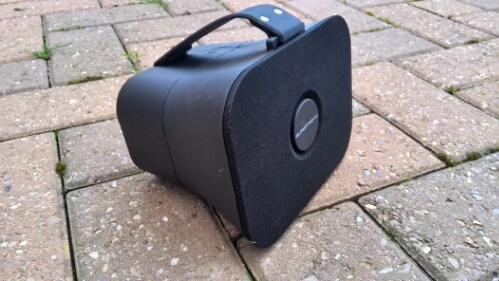 Anyhoo, this connects up to your phone rather easily indeed. Just ensure that your device is set to be visible to all for a short while then press and hold the power button on the speaker to get the LED at the back flashing like crazy and then you can pair up. No codes to worry about here and you can use NFC to start the pairing process by simply touching the devices together if you wish.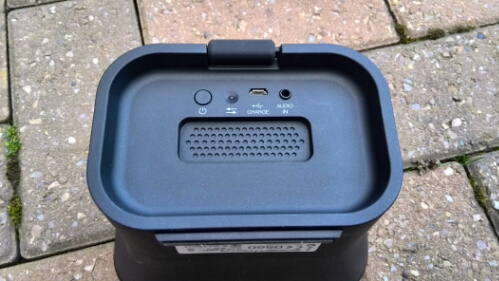 At the back, by the way, you have a microUSB charging point, a 3.5mm audio port for hooking up a TV or other equipment and the power button. An LED light will let you know what's going on and inside there's a rechargeable battery giving you up to 12 hours playback time.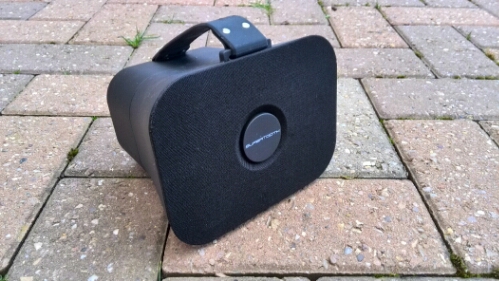 It's now available in a range of colours (sand, stone, meteor, juicy and spectrum) for £49.99 from places like Mobile Fun and even John Lewis.
It delivers 8 watts of sound and there's no volume control – you do all that from your phone. The sound itself is deep and strong, with perhaps the most powerful output I've heard from any Bluetooth speaker to date. Messing around with a software equalizer on my phone wasn't a good idea though, and quickly led to distortion. It seems that the best setup is just to have your phone output the standard sound profile.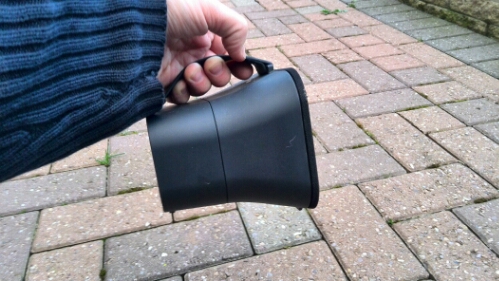 A big, strong and rubberised carry-handle on top gives a definite sense of toughness and it can be easily carried around.
It's a Bluetooth speaker with an interesting design and one that outputs great sound. Definitely worth your consideration.