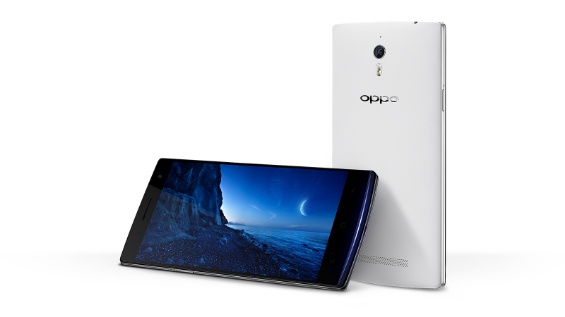 The eagerly awaited Oppo Find 7 was announced a few weeks back, with talk of fancy cameras and even fancier specs. The whole world waited to see the first ever 2K device, they showed it off and then showed off a lower spec cheaper version too. The Find 7a, which lacks the 2K screen and some of the RAM and memory. It does however have the same fancy up sampling camera and great Oppo build quality.
Head over to OppoStyle now. As regards price and availability, OppoStyle have said the following. Although there is no mention of how long it'll be.
You are now able to place your pre-order for the OPPO Find 7a forEUR 399 or USD 499.
Also they are throwing in the following stuff when you pre order, as we mentioned a few days ago.
As announced on our social media pages, we will includes 3 FREE gifts with every pre-order:1x FREE Easy-Cover1x FREE Extra Battery1x FREE 32GB MicroSD CardAnd that's not all…