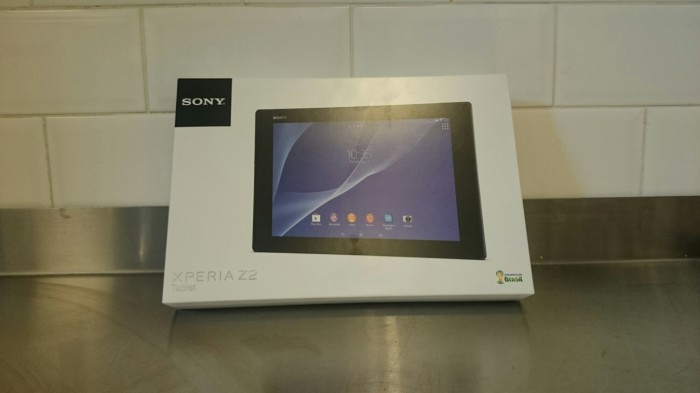 So I have had the Xperia Z2 tab for just over 24 hrs and I will thought that now might be a good time to give you some of my first impressions. Well one word really sums it up and that word is WOW. The way this tablet feels just oozes premium; from the aluminium edgeing to the newly placed forward facing speakers. Even the little things like the ports have a premium feel to them. Using the tablet on the train this morning to start writing this article it did feel a bit weird to type on but I put that down to be used to typing on a smaller tablet for that last year.
It is light and comfortable to use in both landscape and portrait orientation which is very important for a tablet. The screen is vivid and bright and the viewing angles are great when viewing both text and media. Touchscreen response is good, I wouldn't say it's as good as an iPad, but I am basing that on my last iPad which was the Mini.
I love the little additional features that Sony have added to the tablet, especially as I am a Xperia phone user because I can see my texts and calls on the tablet. I have used this to send a text but I have yet to try the phone call side of things.
It's too early to comment on battery life as I have not even run it through a charge cycle yet but I have got reasonably high hopes for it given the life I have achieved from my Xperia Z1 phone. I would hazard a guess that this will get you through a day of intensive use and will give you a couple of days of light browsing /gaming/media. On the subject of media I was able to test out the Sony Digital Noise Cancelling headphones today on the tablet and I was quite impressed by them, they did really work well, it's just a shame they are not part of the inbox experience.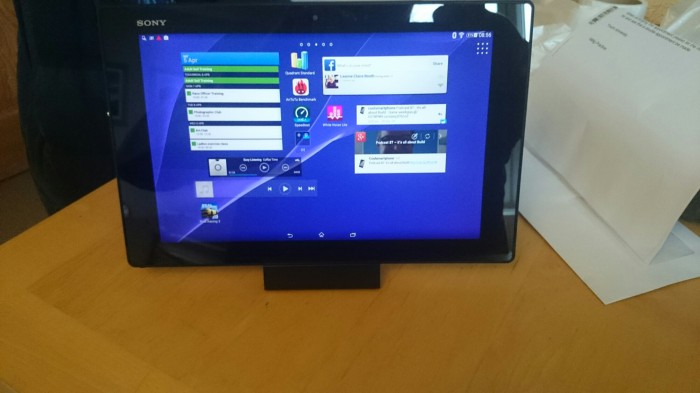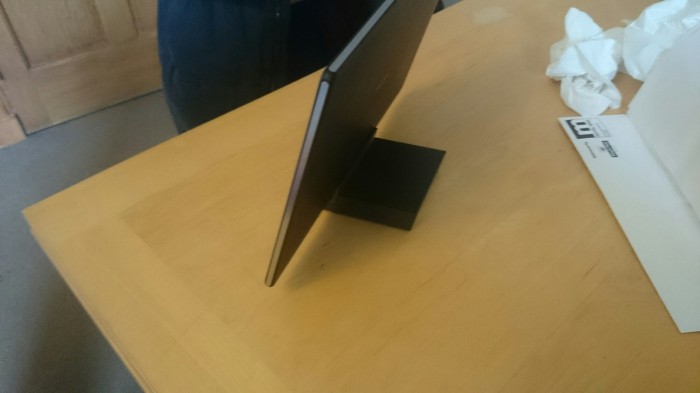 Those of you that follow the site regularly will know that I also received as part of my order a Wireless charging dock for 1p (usually £34.99). This has proven to be very useful as it allowed me to have the tablet charging whilst using the Micro USB for data duties. I have played with some of the new breed of Windows 8 mini tablets and this is something that I could not get past in all my experience of using them. Let me explain: the Intel Atom processor that these systems are based on will only allow you either charge or use for data one at a time and it was the only way to charge them. So although you could plug it into a display via Display port adaptors it would discharge whilst doing so. The benefit of the Sony setup is that it will charge whilst transferring to an MHL output if you use the docking connector. This is a big win for me as this is one of the usage scenarios that I intend to try out fully when I get the MHL to test it (coming in a couple of weeks).
I mentioned in the Z2 tablet unboxing article yesterday that I was going to use Xperia Transfer for Mobile to get the info from my Nexus onto it. Now although this can be done via side loading the necessary extracted .apk file from you phone. It is not easy and it should be for the customer. However once you have it installed it does all the hard work for you and it is a great service just needs some fine tuning. I have fed this back to Sony and can only hope a change is made soon.
So that is all I have for now, there will be more to come once I get some miles under my belt with the usage of the device.