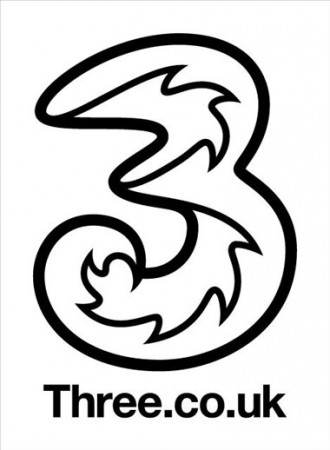 "Whoops.. There it goes… Damn It", are usually the words of some variety we use once we send our beloved piece of technology hurtling through the air at speed, before it comes into contact with the floor, grass, road or worse.. The toilet. What am I talking about? None other than the cringeworthy dropping and breaking of your phone.
If only there was some way to make it better again.  Well Three have come o the "Rescue" and have released "Three Rescue".  Three Rescue is essentially an Insurance Policy and App combination to help protect your phone and some of its data.
The Add-On is only available to New Contracts or Contract Upgrades so if you are ready to upgrade or to take out a new contract read on for some prices:
– HTC One M8 – £10 a Month.
– HTC One – £10 a Month.
– Sony Xperia Z2 – £10 a Month (£100 Claim Excess fee).
– Sony Xperia Z1 – £10 a Month.
– Nokia Lumia 1020 – £10 a Month.
– HTC Desire 500 – £8 a Month.
– Nexus 5 – Not Available.
– Nokia Lumia 520 – £4 a Month.
– Samsung Galaxy Fame – £4 a Month.
– iPhone 5C – £10 a Month (£100 Claim Excess fee).
That's not all the phones Three offer but it's a good proportion of higher and lower priced phones. So for those prices what do I get I hear you say? Read on:
Worldwide Cover Against
Loss, Theft, Accidental damage, Malicious damage, Accidental water or liquid damage and Pet damage.
Out of warranty breakdown.
2GB of storage to backup your photos and videos via the Three Rescue app.
The cover provided is quite detailed, so it looks like it covers most eventualities and Three have committed to getting you a replacement within 24hrs. Although noted in the small print is that it could be a refurbished phone up to Three's Rescue Standards.
Good Points
24hr Phone Replacement.

Policy from Contract provider and added to Monthly Payment.

Good Pricing for Cheaper Phones. 

App Available for Data Backup up to 2GB. 
Bad Points
£100 Excess on some phones.

Expensive when compared to some other insurance companies (inc Debit Card from Banks).

2GB of Storage is not enough for many new phones from the App.
Conclusion
If you're looking to take out a new Phone Contract or Upgrade and a replacement phone is important to you quickly then this is a good policy.  You'll get a replacement in 24hrs and knowing the policy is from Three there is much less chance of the company suddenly disappearing overnight unlike some other insurance providers. But there are much cheaper alternatives available that offer a cheaper excess, as well as with Android and Windows Phone most of the data can be backed up automatically to the cloud natively within the OS or by using a free app.
Fancy reading the press release about this? Just hit the button below.