Everyone must know that horrible sinking feeling when you've accidentally deleted something. It's worse on phones, as there's usually some pretty personal information on there such as photos, text messages and music.

Imagine you've just lost some data. Whether it be an accidental deletion or someone resetting your phone back to the factory defaults, it's done now and you can't go back.

Or can you?

I've been trying out EaseUS MobiSaver. It's available for both Android and iOS and will let you recover deleted text messages and contacts, video, music, documents, videos and pictures. Best of all, for me at least, there's a free version too. The app itself is a PC-based utility. Just download it from the site. They do Android data recovery and iOS data recovery, so pick the relevant version and then you're ready to go.

I'm looking at the Android version here but the iOS version is pretty much the same. After installation you need to plug your phone into the computer via the USB port as you normally would. Click "Start" and EaseUS MobiSaver will begin to look around your phone.

The free version of the app will let you recover just one file file, whilst the full version (priced at $39.95) will let you grab multiple files and there's tech support included too.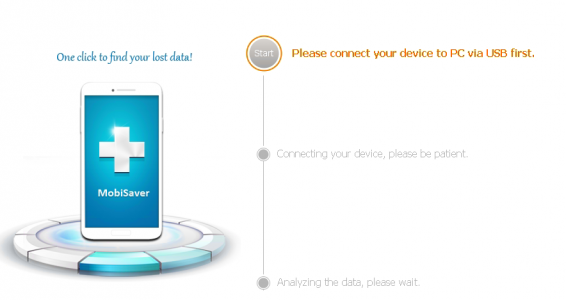 USB debugging needs to be switched on to enable scanning and recovery..





Whilst your device is getting scanned you'll see a real-time view of the files found. You can preview all the recoverable data and lost files and data gets sorted into categories, with deleted texts and contacts shown in red. Then it's just a matter of selecting the files you want to restore – just choose them and hit "Recover". Couldn't be easier really. You can specify a folder to restore to in order to keep the rescued data separate, then I'd advise firing up your phone and checking those files immediately. Back up your files too, so this doesn't happen again.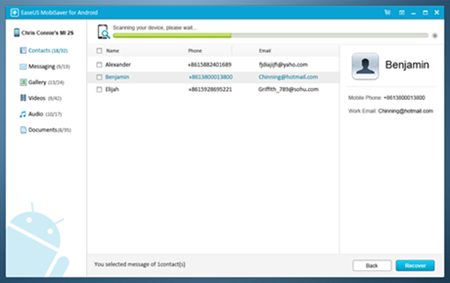 The app will search internal memory and storage cards, it works on all versions of iOS and Android. Get more details or give it a try yourself on EaseUS.