Wireless charging is the in thing right now and when Sony released the Xperia Z2 and the Z2 Tablets they also rolled out a respective charging dock. Here we have the tablet version.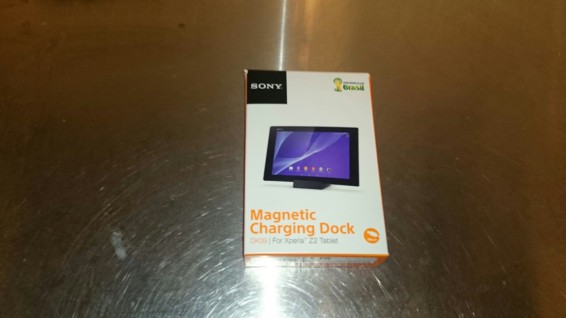 It is fairly simple design with a slot for the tablet to fit into and a micro USB port on the underside. The contact points are magnetic and this delivers the charge albeit at about 85% of the speed of direct from Micro USB cable. Although some may argue this is not truely wireless it is a good compromise as is does negate the need to plug in the fiddly cable under the flaps of the Z2 Tablet.
Here is quick unboxing video I shot when I received the dock earlier today.
There will be more stuff coming from me soon when the tablet arrives on Wednesday (assuming the delivery goes to plan).