Now it's the turn of Vodafone to let us know what their Galaxy S5 deals are. They're offering the handset on pre-order and you'll be able to stick it in your pocket on April 11th.
The best deal we could find will get you the phone completely free for £37 on a Red 3G plan when you trade in your old Samsung Galaxy smartphone. That's not bad it you've got an old Galaxy Ace kicking around. Check the terms and conditions before you dive in.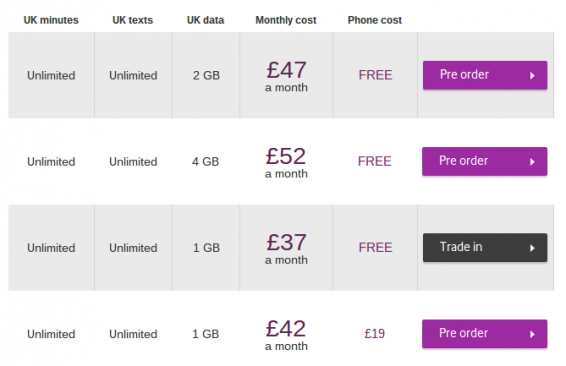 The gold version of the S5 is exclusive to the network, but you can get the blue, black or white version too. If you're looking for 4G option then you can get it for £47 per month with a £19 one-off cost. That'll get you unlimited calls, texts and 2GB of data, plus either Spotify Premium or Sky Sports Mobile TV.
Head over to Vodafone for more.