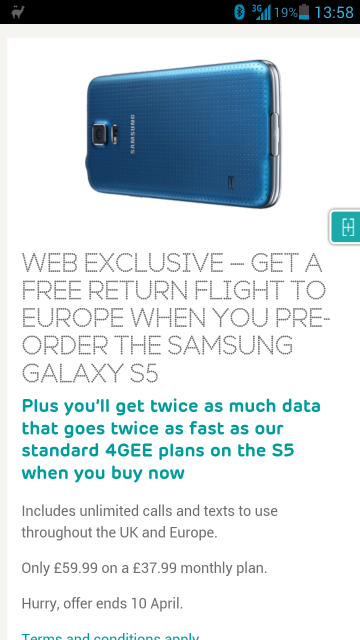 It's definitely the day when all networks tell us about their Galaxy S5 deals. Now it's the turn of EE, who've got a 4G Extra Plan for the same price as 3G.
The online exclusive deal also delivers that free return flight to 1 of 12 European destinations that we mentioned earlier in the week. The offer is exclusive to EE and the handset can be pre-ordered online from March 28th March until April 10th.
The Galaxy S5 is £59.99 on a £37.99 monthly plan.