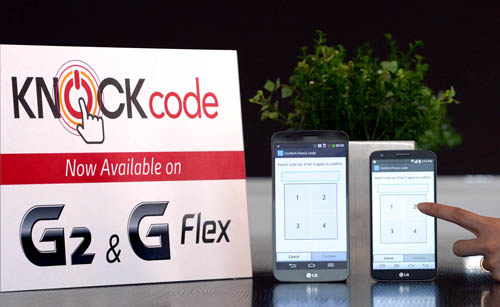 Can you remember watching those hands on videos from MWC of the rather cool unlocking method that LG were using for the G Pro 2? Whereby you can set a pattern of taps around the screen to unlock your phone, in my opinion it seemed really quite secure and quick. Well LG have come out and said they're going to update the Knock On software on the G2 and the G Flex.
Dr. Jong-seok Park, president and CEO of LG had the following to say about Knock Code.
"LG engineers placed a great amount of emphasis on providing users with exceptional security and convenience when developing Knock Code,"
Also adding
"Making Knock Code accessible to a wider audience is consistent with our direction to differentiate LG mobile devices on the basis of user experience."
I think it's a great innovative software addition and it's great to see someone apart from Samsung flourish in the Android market. The whole press release is below if you like that kind of thing.
Source – LG