Hello, hello. What's this I spy in the description of the recently-updated HTC Gallery app?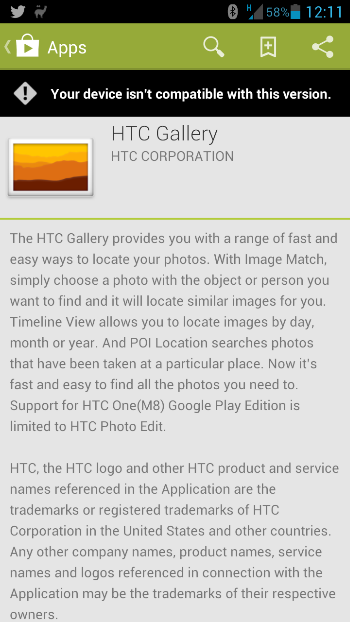 Why, unless I'm very much mistaken that clearly says..
Support for HTC One (M8) Google Play Edition is limited to HTC Photo Edit.
This alone confirms that yes, we will be seeing a Google Play Edition, which removes HTC Sense and most of the other extras, giving you a pure Google Android device.
Good news for fans of vanilla Android kit.
We're in London right now and will bring you all the latest as it happens. Only a few hours to go now.