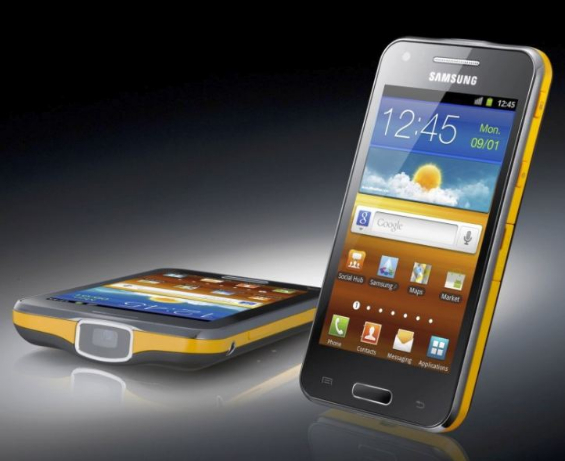 Remember this? It's the Samsung Galaxy Beam we saw at Mobile World Congress in 2012. We've still got a full review online if you're looking to get one on eBay. Basically put, it's a smartphone with a projector on it. The device will, if you're in a room dark enough, let you watch movies and look at pictures in huge cinema-scope size on your bedroom wall… or ceiling. Whatever you fancy really.
Now, courtesy of teena.com.cn, we've got pictures of the metallic successor.
As you can see, it looks to be headed to China Mobile and, according to the specs, it should have a 480×800 pixel 4.66″ screen, 1GB RAM, 5 megapixel rear camera and a VGA front camera. The quad-core 1.2GHz CPU comes with 1GB of RAM but, other than that, we don't know a great deal. Let's hope the battery can cope with me projecting 4 episodes of Family Guy back-to-back on the pub wall eh?