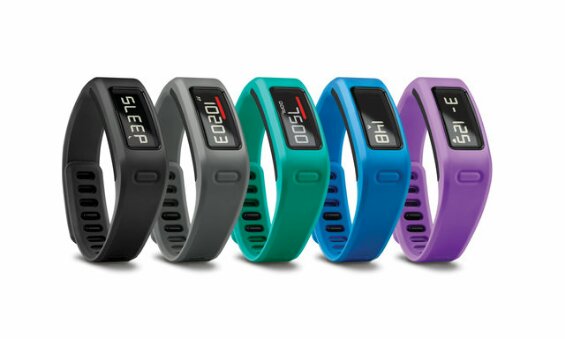 I just don't get exclusivity deals, in my eyes it only benefits the manufacturer and the retailer, not the consumer and the Garmin VivoFit fitness band is one such tie up. With it being available exclusively at John Lewis.
The NEW Garmin vívofit is the only fitness band which learns about your activity levels and then sets you personalised goals. Designed to turn good intentions into lifelong habits your vívofit tracks your progress and reminds you when it's time to move. Featuring a unique, curved display that always stays on, it measures everything from the number of steps you have taken and the distance you have covered to the calories you have burned and how you are progressing towards your daily goal. It also tells the time and can even monitor the quality of your sleep. Vívofit's user replaceable batteries last over one year and vívofit is water-resistant (50m), as well as being compatible with ANT+™ heart rate monitors for fitness activities.
The Garmin VivoFit is interesting for several reasons, firstly it's linked to the Garmin Connect app on your phone and secondly because it apparently has a one year battery life. Yes one whole year. Other key features are:
·         Personalised daily goals
·         24/7 wearable and waterproof soft band
·         One year battery life
·         Display showing: time, steps, distance, calories and how you are progressing towards your daily goal
·         Compatible with a heart rate monitor
·         Inactivity monitor
·         Sleep tracking
·         Wireless sync with Garmin Connect for a complete overview of progress 
Hopefully we'll have one soon to try out and see how it goes. In the meantime head over to John Lewis if your interested and snap yourself one up.