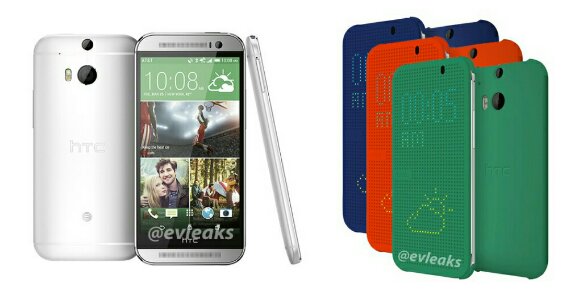 The as of yet unannounced all new HTC One has been leaked a lot recently. It seems no NDA is worth the paper it's written and that no one is trustworthy anymore. The latest leak is to do with the dual rear camera which many people have been wondering / speculating about. The leak comes from an Australian carriers product brochure and it briefly explains some of the new features.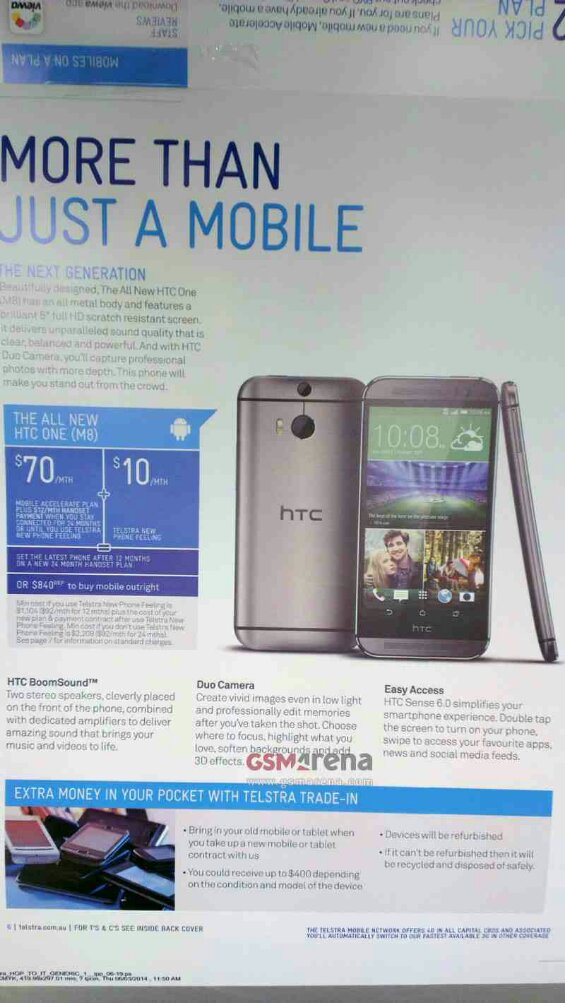 And if you can quite read that here are some of the more juicy bits.
Duo Camera
Create vivid images even in low light and professionally edit memories after you've taken the shot. Chose where to focus, highlight what you love, soften backgrounds and add 3D effects.
So it sounds like HTC are going with a system similar to other flagships to refocus images after they've been taken and as to what "3D Effects" are I dread to think.
Easy Access
HTC Sense 6.0 simplifies your smartphone experience. Double tap the screen to turn on your phone, swipe to access your favourite apps, news and social media feeds.
So again it sounds like what LG and Nokia are doing with double tap to wake, which is really quite useful. The brochure also mentions Boomsound speakers which are obviously visible on the front and that's about it really. No actual specs left. All I can say about the latest leak is that the sooner the launch event arrives the better. There isn't really much left for them to show off.
Source – gsmarena