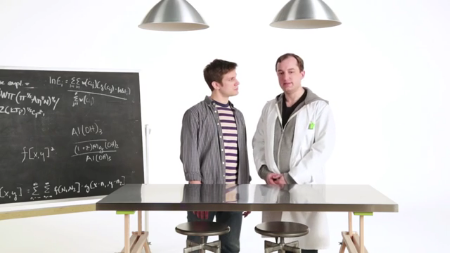 No, this isn't the old HTC One, this is the new One one. We were calling it the HTC One 2 for a bit (one, two, testing, testing, one, two) but now it seems that it'll be called The All New HTC One. Or the HTC One 2014.
Anyway the new One has been teased yet again by these two guys in lab coats, who go on about how good the Ultrapixel technology is. It's a bit of a shame that they didn't get Robert Downey Jr to do it, especially after all the money he was paid, but there we go..
https://www.youtube.com/watch?v=tChYafnNauI&feature=youtube_gdata_player
We'll be live at the launch if the new HTC One on March 25th, so be sure to follow us on Twitter for all the latest.