You might want to check for updates to the system firmware if you answered yes. It seems that the KitKat update is rolling out now. Obviously if you've got a network model then they're going to delay it a bit, but hey if like me you've got a SIM Free version this afternoon is going to be KitKat flavoured.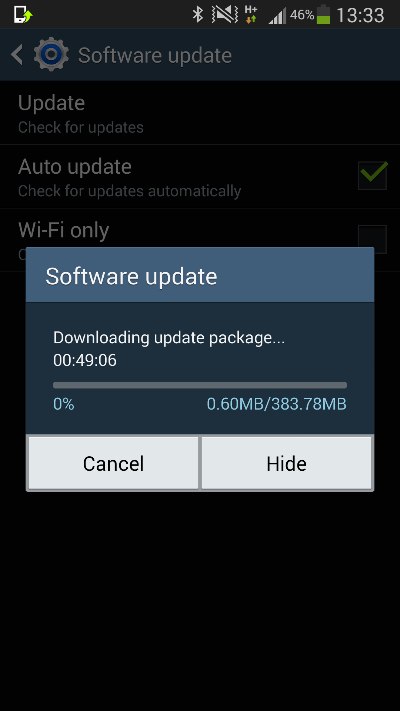 As you can see I've got quite a while to go before mine is downloaded. I'll update the article later with further details.
Update – Yes it was KitKat, yes it took ages and as @unclelimey pointed out on Twitter the KitKat update removes third party access to the SD card. Or until the developers update their apps anyway.
@coolsmartphone unless you play emulators on it and have roms stuffed on the sd card. As kitkat removes third party apps access to external