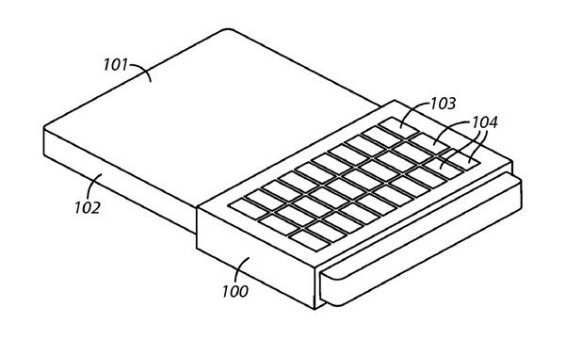 Blackberry, we all know that the company is Ahem struggling shall we say, people loved Blackberry smartphones for their physical QWERTY keyboard and to be honest there is no other smartphone built with a keyboard that come close to it for both ease  and speed of use and build quality.
But having a physical keyboard means that your screen size is drastically reduced, and now people are using their devices for more than corporate e-mail so larger screens are the order of the day, Blackberry tried to address this with Z30 all screen device, "where is the keyboard" the people cried (possibly) and despite being a cracking device the Z30 flopped.
Now patents have appeared that show Blackberry have secured a patent for a physical keyboard that somehow overlays a touch sensitive display, potentially bringing the Q10-like experience to the Z10 and Z30 owners.
It this too little too late ? Or is it the device to get users, a big-screen for browsing the web, watching videos, and physical QWERTY keyboard when typing emails and editing documents.
Source intomobile