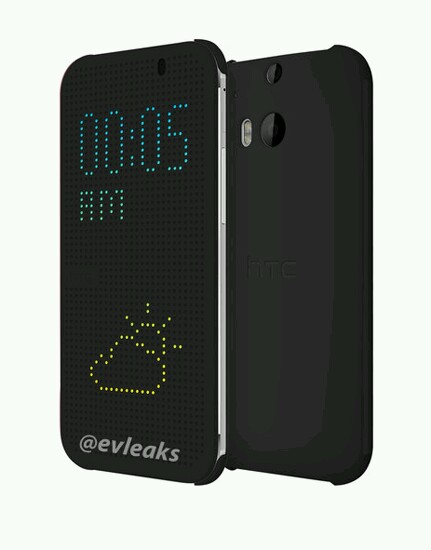 Leaky old evleaks has spoilt HTC's party once again with a tweet consisting of the image above, and the wording:
Holes. Time. Colors.

Also, like its predecessor, look for M8 to arrive as a Google Play Edition.
The second statement is pretty self explanatory, but the picture seems to show a flip case with holes in, forming a dot-matrix display for notifications, weather, time, etc.
How this display is powered – whether it's the phone screen or it has a built in panel – and if it will be supported by the Google Play Edition is unclear but, as far as I'm concerned, it's pretty damn cool!
Retro fun, or pointless battery drain? Let us know in the comments section below.
Update – Additional colours have now been spotted. .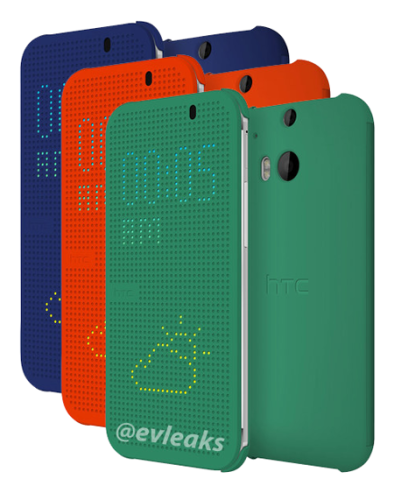 Source – evleaks