Waiting for a friend or loved one to return from holiday or a business trip, you'll no doubt have checked the flight arrivals page on the airport website. However, with FlightRadar24 you can go one further and, with the paid-for version, you get some very clever augmented-reality functionality too.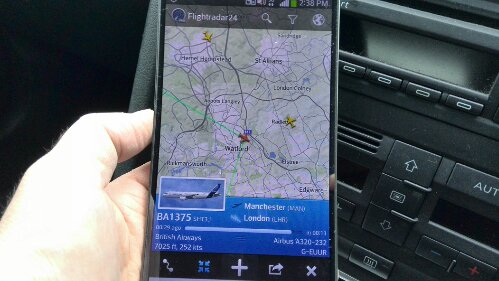 The app shows every plane in the sky. Just zoom into the area you're interested in to see details of the flight including where it's been, where it's going, what type of plane it is and who it belongs to. It's all rather clever indeed and can turn you into a proper plane spotter if you hold the Pro version up to the sky as it'll show more information on the flights buzzing over your head.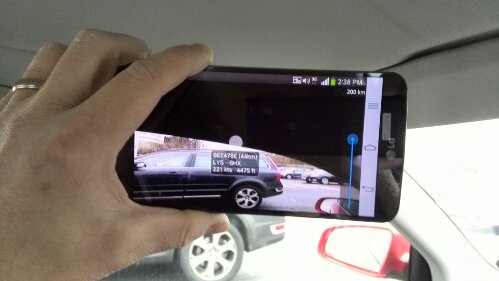 It's been a while since I recorded a video in my car so here, on the LG G Flex, is the app in question.
If you're interested in this app, give it a spin. It's available directly from their website and you can get the Windows Phone, iPhone and Android version.