Free stuff. Everyone loves free stuff, so why not give this app a try to get yourself some for merely having fun? Although it doesn't work outside the USA just yet, the idea behind Hasoffer is simple enough. You play free games and get free stuff in return.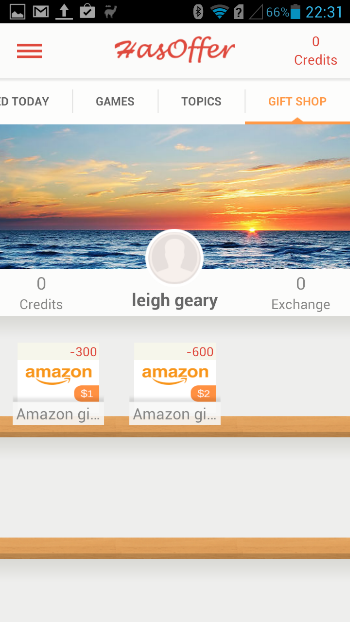 The "stuff" in question is currently calculated in credits, but they can be exchanged for Amazon Gift Cards. As an example it's 300 credits to get a $1 Amazon card, and I can earn 130 credits just by playing "Clash of Lords". So, you can see straight away that you can earn a dollar quite easily.
Personally I try not to think of it as "earning". My son, for example, has filled my phone with stacks of games and apps from Google Play. If I asked him to select one of the dozen-or-so games which earn me points from within this app, I can soon be getting some cheap Amazon products delivered.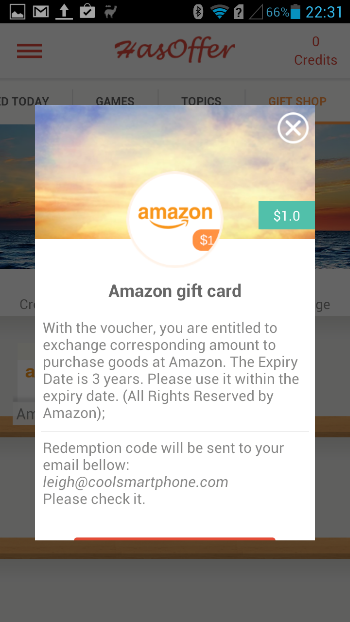 To get started you first need to install the app, then it's just a matter of registering. This is simple and quick, plus you need to do it so that they can email you the Amazon Gift Card codes. The app will then present you with a number of tabs – Home, Featured, Games, Topics and the Gift Shop where you can redeem your points.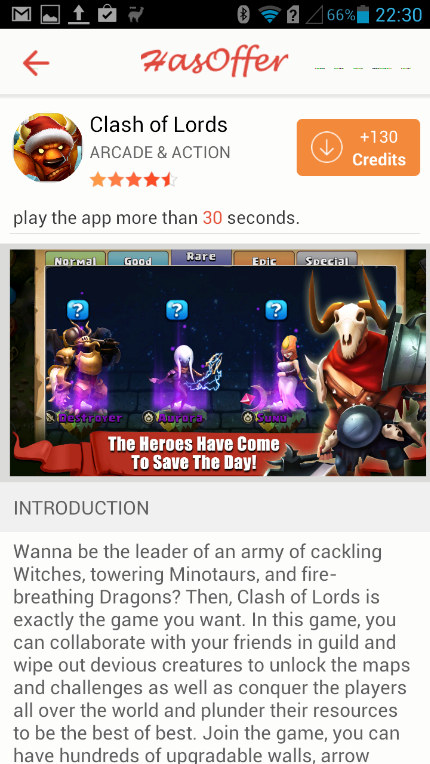 The "Home" tab gives you a selection of apps which will earn credits. They change regularly and feature games such as "Empire: Four" and "Castle Clash". Both are very decent games on there own and – here's the secret – you only need to play them for 30 seconds in some cases.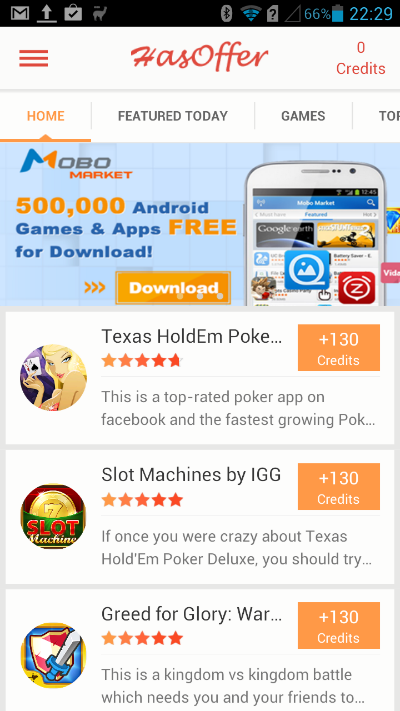 Other games, listed in the "Featured Today" tab, won't necessarily earn you points. These are "recommended" games (such as "Despicable Me" etc) which are just, well, very good and worth your consideration.
The "Games" tab is similar and contains a range of fun games that you may not necessarily stumble across in Google Play when you're browsing around. Likewise, the "Topics" option groups apps into certain categories but the main thing you're probably going to want to know is how to redeem those points you earned on the first screen.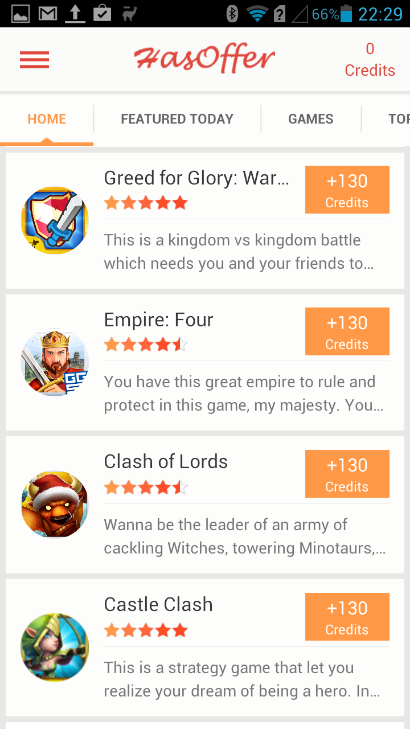 It's incredibly simple – you merely choose what you'd like to receive – a $1 Amazon voucher for 300 credits or a $2 voucher for 600 credits. If you play all the current games for 30 seconds each you'll get 780 points, so it's pretty easy to achieve 600. You can also top up your points by sharing the app via Facebook or Twitter (15 credits each) or text and email (5 credits).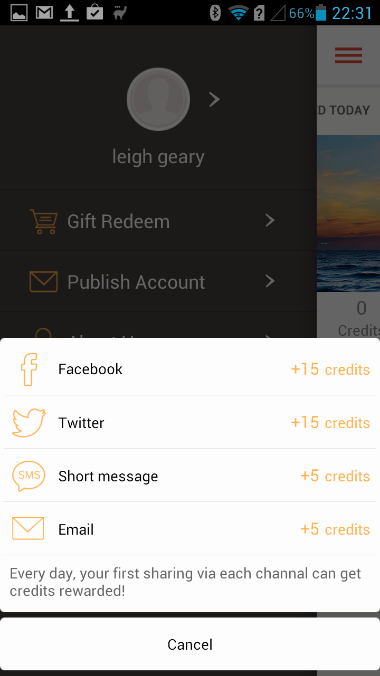 Overall I think Hasoffer – Free Gift Rewards is a great idea, especially for those who are constantly trying new games, playing them for a short while and then uninstalling them. It's a shame that the redeem and download functions are restricted to the US currently, but this is being worked on and we'll no doubt see more games coming along soon too.