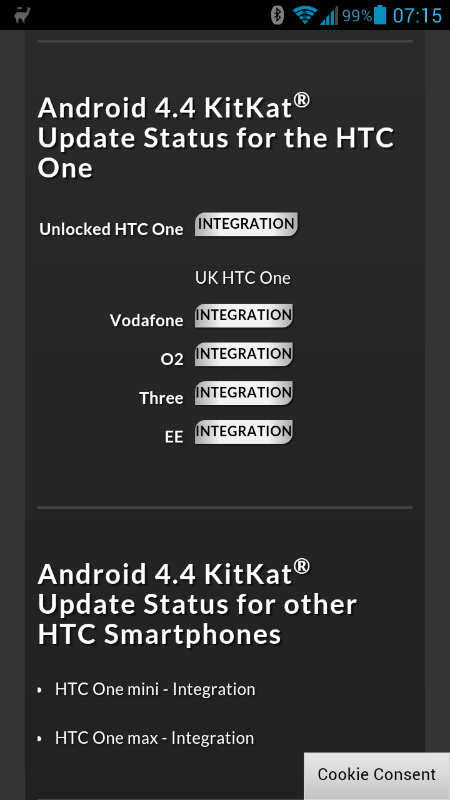 A few of you have been getting in touch with us after the new KitKat update appeared as an available download on your HTC One. However, it looks like the brakes have been applied to the roll-out after "difficulties" occurred..
We are aware that a limited number of HTC users are experiencing difficulties with the KitKat update. As a result, all FOTA updates have been temporarily suspended. HTC is committed to providing customers with the best possible mobile experience and we are working hard to resolve the issue quickly.
We're not exactly sure what "the issue" is so, if you've had the update and know more, do give us a shout in the comments.