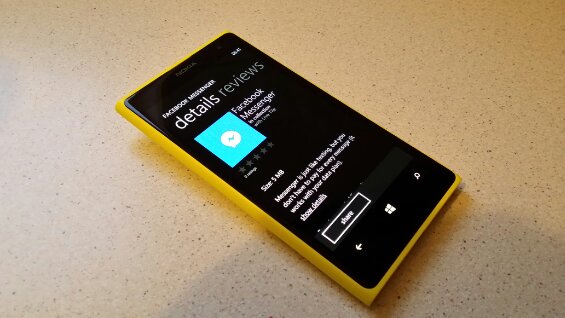 Last week at MWC Microsoft announced that Facebook Messenger would be coming to the Windows Phone Store soon, we all took that with a pinch of salt, expecting the "soon" bit to mean months. But lo and behold during the night Facebook themselves have published the app.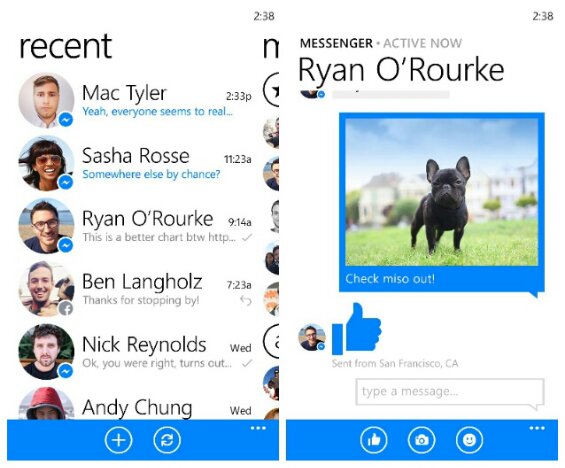 If you use Facebook you've probably at some point had a message sent to you, which previously had been dealt with via the inbuilt app and that experience wasn't the best.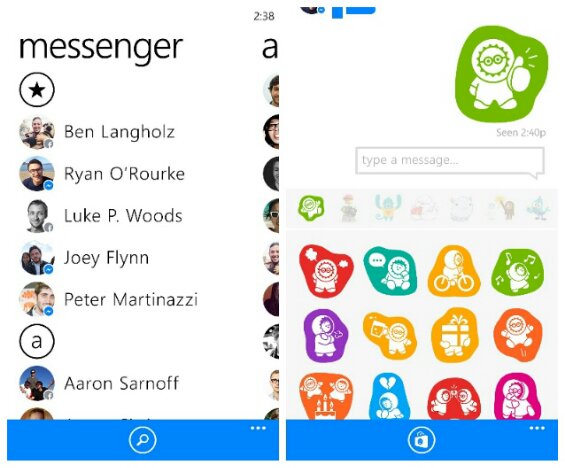 Here is how they explain it away in the app store.
Messenger is just like texting, but you don't have to pay for every message (it works with your data plan).

Features:
– Get to all your messages without having to open Facebook.
– Bring your conversations to life with stickers and send photos privately.
– Have group conversations and make plans on the go.
– Share your location so people know when you're nearby.
– Know when people have seen your messages.
– See who's using Messenger and who's active on Facebook.
– Stay logged in so you never miss a message.
– Turn off notifications when you're working, sleeping or just need a break.
– Never lose your conversation history or contacts
So well done to Microsoft bribing/persuading another big name developer to publish a big name app. For me I will use it now and again, but for many people out there their daily lives will be improved (possibly!). So if you fancy installing it just head over to the link below and the rest is easy. Oh and if you're still on Windows Phone 7 they've ditched you again, this app is Windows Phone 8 only.
Windows Phone Store Link – Facebook Messenger
Source – Windows Phone Blog