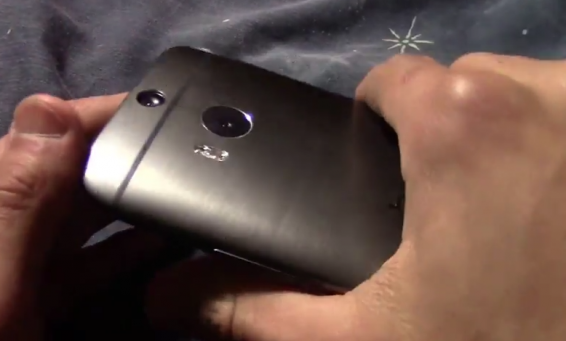 Well, this video may be a little disjointed but, being as is a unreleased phone being filmed almost a month before release, what can you expect. At least it's in focus. As for who filmed it, we're honestly not sure. Someone who likes to show off their quilt and they live in Schaumburg, Illinois, that's about as much as we know.
The "All New HTC One" (2014) looks to now have a microSD slot and a new version of the HTC Blinkfeed software, plus dual LED flash and the BoomSound technology via those two front speakers.
Blinkfeed, at least in this version of the software, appears on the left and those capacitive buttons have been swapped for on-screen ones.
Here's the video..
https://www.youtube.com/watch?v=ivOspWGlMdk