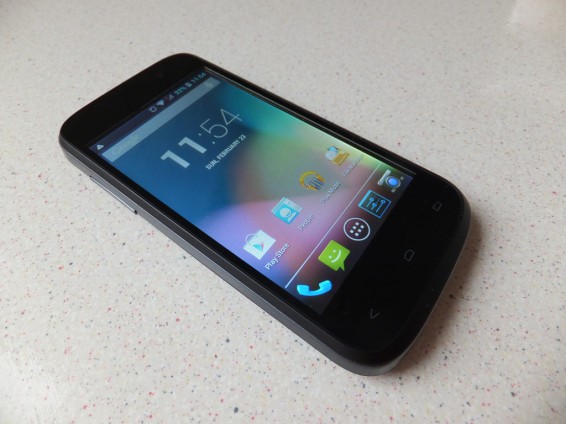 Kazam have appeared in the last few months,  offering some cheap devices with dual SIM slots and a few extra quirks. The company was formed by two ex HTC UK staff so they know a thing or two about phones. The Trooper 4.0 is their entry level model costing about £100 SIM free. The budget smartphone market has moved on quite a bit since this phone was dreamt up, with phones like the Motorola Moto G and the Nokia Lumia 520 still being popular choices at this price point. Can Kazam make an impact on this market? We've had the Trooper 4.0 for a few weeks now and as is normal for my reviews here are  my good and bad points.
Good Points
Nice and compact.
Dual SIM.
Micro SD slot.
Removable battery.
Remote support from Kazam.
Screen replacement scheme.
Bad Points
Viewing angles on the screen are dodgy.
Slow transitions in all parts of the UI.
WVGA resolution causes a few issues with some modern apps.
Partitioned internal memory makes a bad situation worse.
3 point multi touch screen is awkward to use.
Basic camera that is painfully slow to use.
Design
Kazam have gone with a pretty basic design, reminiscent of something in a similar price bracket from ZTE or Huawei, just plain black plastic (or blue or white), a fingerprint magnet screen and a soft touch backplate. Throw in a few buttons and ports and you're done. There isn't anything remarkable going on here, it's a basic design to suit the price.
The right hand side is home to the power button which is easy to feel out without looking, the bottom right hand corner has a notch in the backplate to help remove it. The left hand side has the volume rocker, which again is easy to operate without looking. The top edge has the headphone socket, which I always prefer. The bottom edge just has the Micro USB port. The back of the phone has the camera lense, flash, a secondary microphone hole, some holes for the speaker and the Kazam branding. The front of the trooper is pretty basic, with backlit capacitive buttons for back, home and menu. Long pressing home triggers Google Now and long pressing menu triggers the app switcher.
As I said earlier it's a basic design, to suit a price point. However I do like the design, it feels nice in the hand thanks to the size and the soft touch backplate.
Hardware
Spec wise the Kazam Trooper is pretty basic. By that I mean really quite bad, but for the price it's expected. Here's what you get.
CPU – MT6572M, Dual Core, ARM Cortex-A7 1.3GHz.

GPU – Mali-400 MP.

ROM – 4GB.

RAM – 512MB.

Display – 480 x 800, TFT, 4.0″.

Rear Camera – 5MP, auto focus, flash.

Front Camera – 0.3MP, fixed focus.

SD Card Slot Expandable To 32GB.

Sensors – G-Sensor/Proximity Sensor/Ambient Light Sensor.

WIFI, GPS, Bluetooth.

SIM Card Slots – 2 x Normal (large).

GSM Bands (MHz) – 850/900/1800/1900.

3G Bands (MHz) – 900/2100.

Battery – 1550mAh Li-ion removable.

Colours – Black, KAZAM Blue, White.

Size (mm) – 125 x 63.7 x 12.5.

Weight (with battery) – 136g
Highlights for me are the dual SIM, the Micro SD slot, having GPS and its size. It ends there really. Oh and if you smash the screen on the Trooper they'll replace it for you. Which is nice.
Lowlights are the weird partitioned internal memory, the display angles, the 3 point multi touch screen and the slow RAM which affects almost everything about the phone. It is annoying as I am a Moto G owner and I know just how good a small cheap device could be.
Kazam chose to go with a 4 GB internal storage which is allowed/understandable, but they then decided to partition that into two storage areas (one at 1.27GB and one at 1.32GB). One for apps and one for documents or media. Which on such a memory restricted device is absurd. It means that you'll probably be getting the warning about running out of space soon if you got one. It also means that if you like to install ALL THE GAMES on the Play Store you're going to struggle. There is a setting to allow the phone to choose where to install stuff, but this then falls down to the app developer to allow their app to install onto a memory card or phone storage.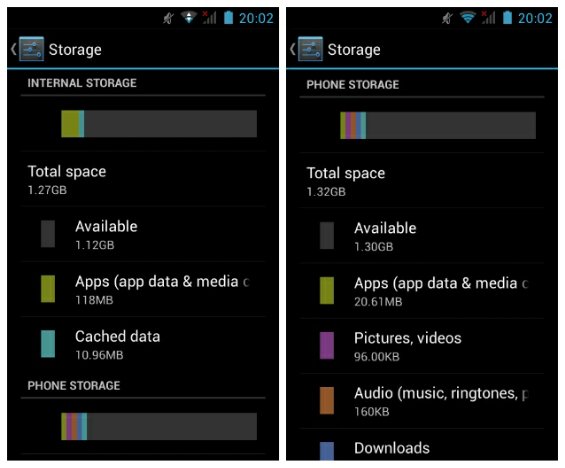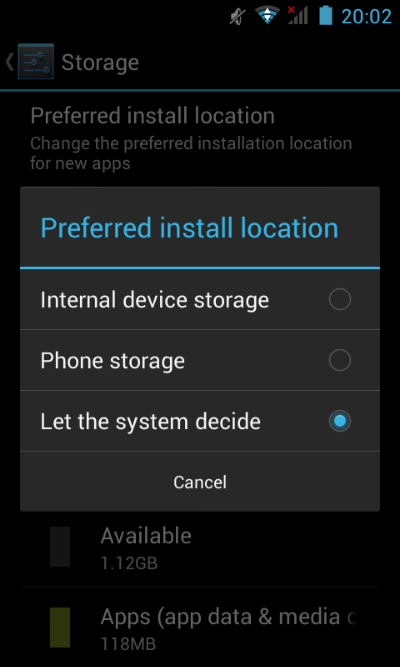 Software
The Kazam Trooper runs Android 4.2, there are barely any tweaks in the software so your getting stock Android with Google Services. Kazam have added a few apps, there is one for their Remote Support thing which they've called "Rescue" plus a few other things like a flashlight or a FM Radio.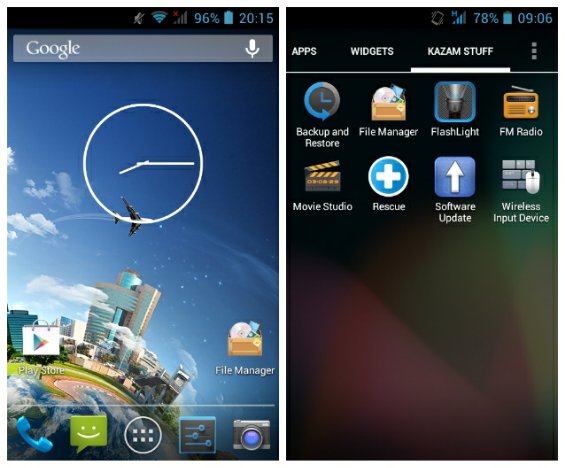 Several hardware elements make the software a struggle to use. The CPU, GPU, the RAM and the three point multi touch screen all gang up on you. So everything you try to do is met with a slight delay, turning the transitions off in the hidden "developer options" section helps a little bit.
If you try to type quickly on the onscreen keyboard the three point touch screen causes problems, basically whilst you type your fingers are touching various parts of the screen almost simultaneously, a tiny delay after each tap can make the device think you've got several fingers on the screen at once. On a five or ten point touch screen you don't notice an issue as it can cope, but with a three point screen the problem is infuriating. Using SwiftKey to predict my tying helped and typing everything really slowly also helped.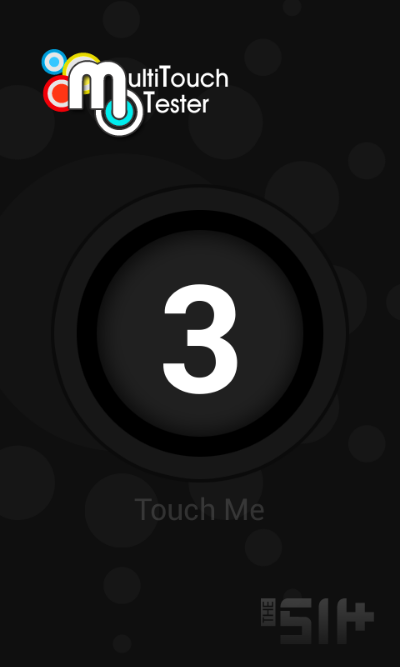 When I have a small device with GPS and a Micro SD slot I think about going for a run. Load the memory card up with some tunes, load up Endomondo and head out into the real world, awkwardly smiling at fellow joggers as you go. With the Trooper I did just that, sound quality listening to music is ok, it lacks any decent bass response but it's plenty loud enough.
Every budget phone is going to more than likely end up in the grubby hands of a child who'll probably end up installing one of the thousands of spyware clones of Flappy Bird on it. I tried a few of the most popular games and found it capable of playing Angry Birds, Temple Run and Flappy Bird so you'll be able to to hand it over to any kids and not worry about the phone not coping.
The Trooper has a few tweaks to some core apps, things like the messaging app and the lock screen have a few tweaks meaning life is easier. Mainly just a few icons added to ring people quicker or popup notifications on the lockscreen, it's the same sort of thing seen on Acer Liquid devices or on some MediaTek equipped devices.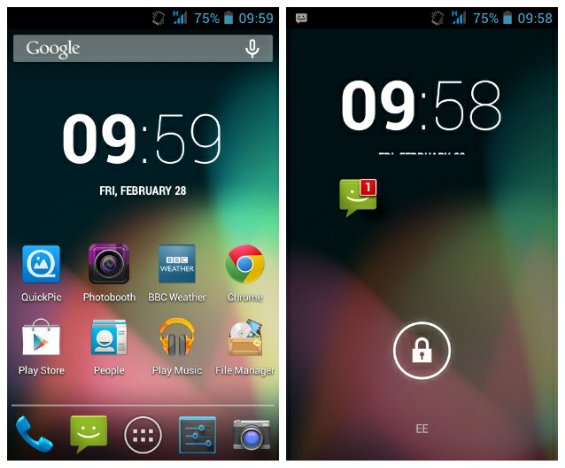 Other notable stuff
The last useful thing is the dual SIM software. We've been through it many times before, but the Android dual SIM method of working is really quite useful, allowing you to choose which SIM to use for voice, SMS, data and even which SIM you want to use when you send a message or make a call. It really adapts to how you want to use it.
Battery
The battery on the Trooper is small at only 1550 mAh, using the Trooper as my main device with all of my emails and social media stuff flying around I killed it easily in a few hours. However using it just as my messaging and phone call device it lasted me almost two days.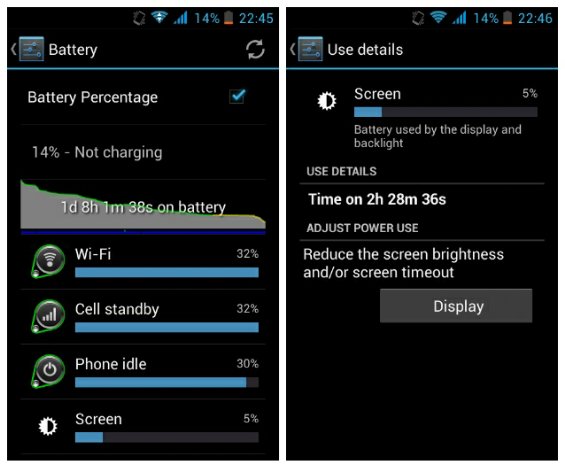 Benchmarks
Benchmarks aren't everything, but they sure give you an idea of how a device will function. The Trooper came out fairly low down the chart, being closest to a Galaxy S2.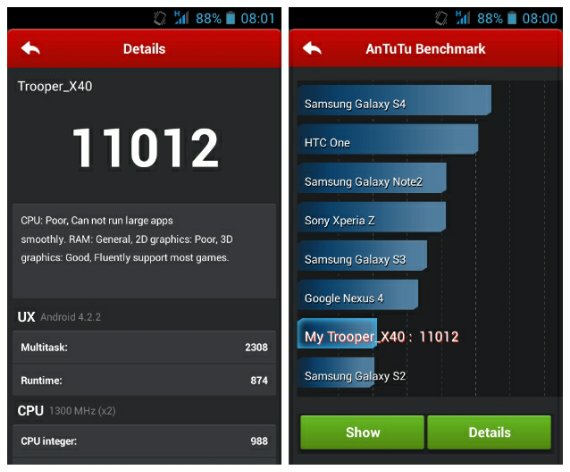 Camera
The 5 Mp camera isn't the best, it is meant to have an instant shutter but when you tap the screen to focus it takes a few seconds or two and when you tap the shutter button again it takes a few seconds to take a shot. Point it towards the sun and it struggles, try and focus on something up close it struggles, try and take a photo in low light it struggles. I struggled to find a scenario where it didn't struggle really.
Conclusion
Overall the Kazam Trooper 4.0 is ok, for the price that is. It does it's job, for a "first smartphone" type of thing it is perfectly adequate, although if I was involved in that persons decision process I would steer them towards either the Lumia 520 or the Moto G. The extra few tweaks Kazam have made to the Trooper just aren't enough, yes having remote support from the manufacturer might one day be useful to someone, but it isn't enough to warrant a comparatively inferior device.
As the Trooper 4.0 is the entry level model it is all as expected, Kazam no doubt have some cracking phones in their portfolio and one can only hope they continue to release devices. The more manufacturers out there the better it is for the consumers.
Lastly a big thanks to Clove who lent us the Trooper 4.0, you can get one here for £99.60 if you want.
Kazam Trooper 4.0 - Review
Design - 5
Hardware - 4
Software - 5
Battery - 5
Camera - 4
Screen - 4
4.5
Overall the Kazam Trooper 4.0 is ok, for the price that is. It does it's job, for a "first smartphone" type of thing it is perfectly adequate.