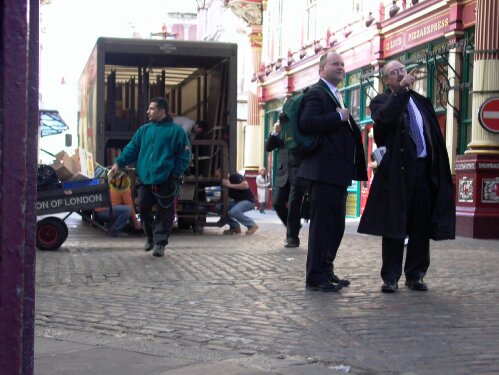 A strange thing occurred to me recently. My local high street seems to have less and less shops open. The stores that were there are now behind shutters and the people, it seems, are behind closed doors too.
Even those stores that fare well in tough times, such as bookies and the pawnbrokers, are having to change the way they operate in order to survive. Whilst their doors may remain open, there's a raft of betting apps appearing online and sometimes in mobile app stores and, with the Grand National approaching everyone in the country jumps on the bandwagon. This applies even to those who don't normally place bets and, although those apps may only live on their phones for a short length of time, they regularly get installed when big sporting events occur.
Other highstreet stores are taking new approaches, such as offering free delivery or even becoming a collection and drop-off point for parcels to keep people coming into their stores. Many are also going online, although usually it's via eBay as the costs of designing a website and promoting it can scare businesses off.
Whichever way you look at it, with more people choosing to work, play and shop online, the high street will continue to have to innovate in order to stop more "Closed" signs appearing.
But are we partially to blame? Has technology made us lazy? Yes, big supermarkets selling everything in one place hasn't helped, but given the choice most people will browse websites rather than walking miles on the highstreet.
Remember, if you will, your last trip to the supermarket. I'll bet that you've seen people abusing those "Parent and Child" spaces. You may have even seen others parking in Disabled spots without any sign of a disabled badge. It's perhaps easier, but also there's an element of laziness. So, while we prefer the easy option shops will continue to struggle.