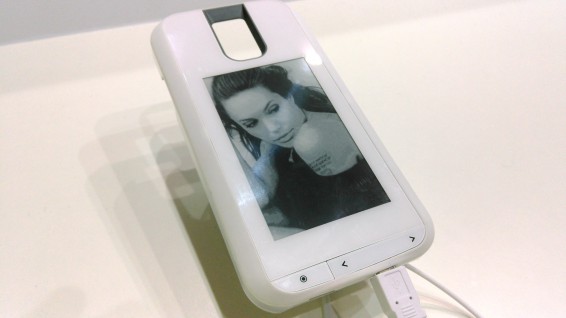 In Hall 7 there's a company called Oaxis. If you're liked the Yotaphone we showed you, you'll like this. It's basically a cover for your iPhone 5/5s, Samsung Galaxy S4 or Galaxy Note II which also has an e-ink screen on it.
As is usual with e-ink, it almost looks like there's a sticker on the back of the device, but you can change it and add pictures, read books or display fitness stats using an app. Made by a company called Oaxis in Singapore, these can be "purchased on eBay" according to the lovely lady on the stand and have a built-in battery which powers the display. The battery should be good for "around 5 or more days" and is charged via the usual microUSB port on the bottom.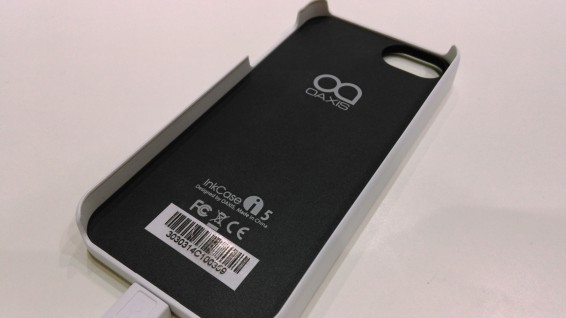 The app lets you share books onto the second screen and change pictures. It's all connected via Bluetooth and you simply pair it up and start sharing things. There's some buttons on the back of the case for flicking between pages in a book or switching between your favourite shots too.
Here's a quick video to show it off.