EE have just announced a 6 year agreement with Wembley stadium to bring latest technology to the English national team arena. Whilst there will be no change of stadium name, EE will provide enhanced 4G coverage, fast WiFi access as well as mobile payments via NFC.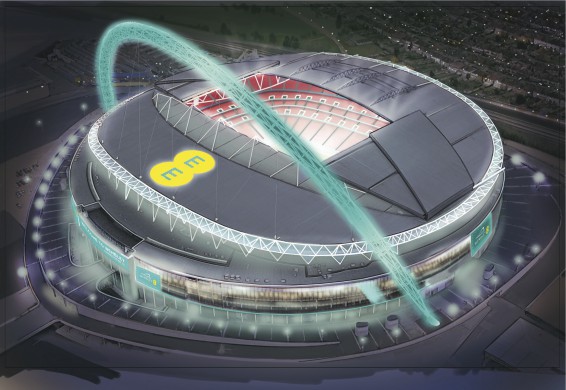 Olaf Swantee, CEO at EE, said:
"We are extremely proud to announce our partnership with Wembley Stadium. At EE, we are always looking for new ways to enhance digital lives across the UK and this ground-breaking deal allows us to extend the same vision and passion to the country's national stadium. Over the coming months, we will announce an exciting programme of upgrades and innovations to the existing infrastructure at Wembley that will ensure the stadium offers visitors a world class spectator experience for many years to come."

Click below for the full press release we just had come in via email.