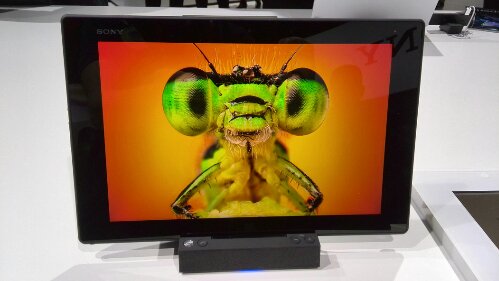 Yesterday we got to see the slim waterproof tablet from Sony. However, due to the hotel WiFi not working we weren't able to upload this footage.
Here's s quick demo of the new device including a look at that little remote control you may have noticed in earlier shots. It's got a rather clever trick up its sleeve..
Here's some more shots of the device, this time with the white version.