Well, that's blown the surprise somewhat hasn't it?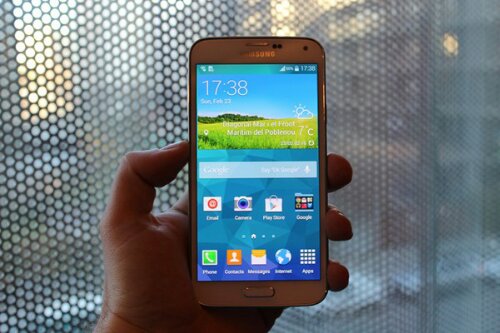 Here's the Galaxy S5 that's about to be launched. Yes it's plastic again, but here you're getting a fingerprint reader on the home button and a patterned rear end. That fingerprint reader needs a swipe to work.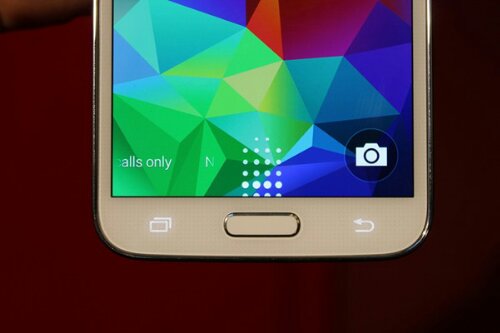 The Samsung Galaxy S5 is both dust and water resistant, which will be great news for my wife, and the USB 3.0 port is covered by a waterproof flap.

Other details include a heart rate sensor and a 16 megapixel camera with something called a 'selective' focus to snap and later decide whether to focus the background, foreground or a bit of both.
We are here live in Barcelona so we'll bring you more detail shortly.
Source: Redmond Pie