Just a day before the official Samsung Unpacked 5 event here in Barcelona (and at a really early time in the morning whilst we are sleeping), Samsung have announced two new smartwatches to upgrade their Galaxy Gear range.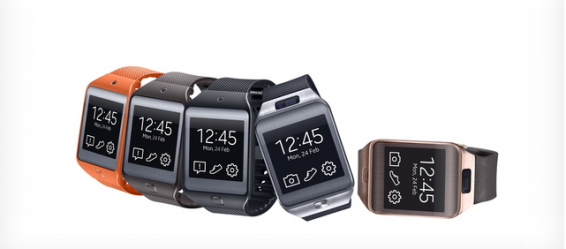 First off is the main flagship watch, the Gear 2. It features a 1.63 inch (320 x 320 pixel) display using AMOLED technology which is great in sunlight and for saving battery.
Once again there is a 2 megapixel camera which records 720p video but is now positioned on the watch itself instead of on the strap which was always awkward, and now means you can change the straps if you want too
Powering the Gear 2 is a 1GHz Dual-Core processor, 4GB of storage and Tizan OS instead of Android which was on the original Gear.
There are also a whole load of sensors including a heart rate monitor and exercise apps which are great for the active person always on the go.
The Gear Neo is the same device in specification but drops the camera and also some weight. Just in case you see no point of having a camera on your wrist.
Both the Gear 2 and Gear Neo come with a 300mAh battery and Samsung predict you will get 2-3 days with normal use and 6 days with low use.
Launch times around the world for both products is April this year.
We will be bringing you our hands-on thoughts and all the details of these two new watches during MWC all next week so stay tuned for much more.