What must be the bargain of the year so far, the Nexus 5 made by LG can now be picked up for as little as £240 unlocked from Carphone Warehouse in the UK.
Yes just £240!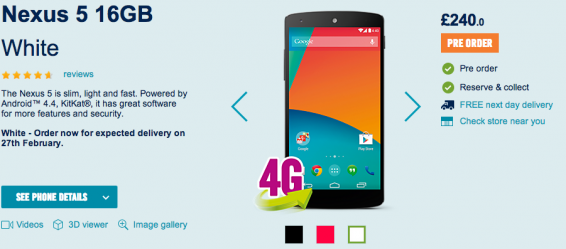 The device is in stock in Black, White and Red which was launched only recently. White is showing as being delivered on the 27th Feb.
Not only do you get the latest version of Android but you will get one heck of a bargain!