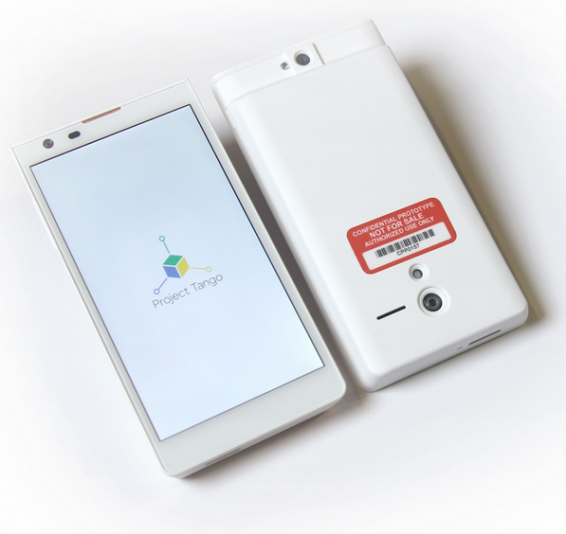 Google's interest in consumer-led 3D technology has always been eminent, and initiatives like homebrew Street View have, up until now, been the limits of their goal.
Today, however, Google has announced a new idea that puts their dream one step closer: Project Tango. The goal of Project Tango is to extend the reach of mobile smart devices beyond the touch screen – to use their words, to "give mobile devices a human-scale understanding of space and motion".
The plan is simple: give 200 developers a prototype device packed full of 3D sensing tech, and let them loose building awesome things. These devices, naturally, run Android, and at the moment APIs have been exposed for Java, C/C++, as well as Unity (so UnityScript/JS will also run on the device). Unity is an interesting inclusion – it shows Google are aware of the effect 3D sensing could have on gaming.
Google has allocated devices so far for indoor navigation & mapping, new ways of processing the raw data returned from device sensors, and games that make use of physical space. They're also open to any ideas that don't fall into these categories. All the devices should, in theory, be distributed by the 15th of March.
If you're a developer, head over to the Project Tango website to submit an idea. If not, then sit tight and wait for the first few projects for this new piece of hardware to be shown off.
Source: Google