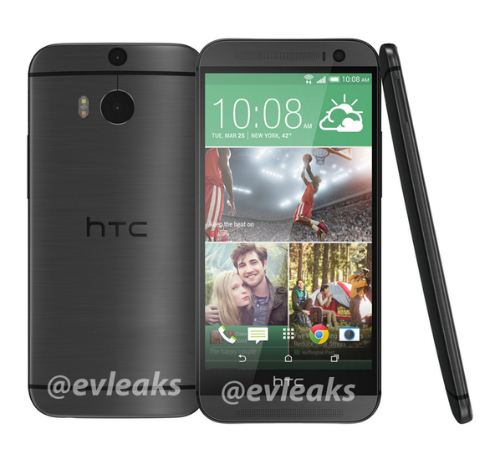 We saw the gold version just yesterday and now @evleaks are back with another leaked press render of the new HTC M8, which is show here in black or slate grey.
The M8, which is apparently getting the name "The All New HTC One" (let's hope not eh?) is rumoured to have a 5″ 440ppi screen at 1920×1080 and has a 2.3GHz Snapdragon 800 processor. Powered by Android KitKat it will get 2GB of RAM and 4-megapixel UltraPixel camera plus a second sensor, as we saw in earlier shots, to improve photos.
An official launch event is set for March 25th and we'll be there to bring you all the latest.