With a global event happening in just a few days and their hot new device getting announced in March, just what, if anything, will HTC be showing us at Mobile World Congress?
Some HTC One handsets from last year? We can't see that happening. Perhaps, then, this Bloomberg story could hold some water?
It states that we'll be seeing a HTC smartwatch or three next week, with a prototype getting shown off based on the Qualcomm Inc. (QCOM)'s Toq watch, below.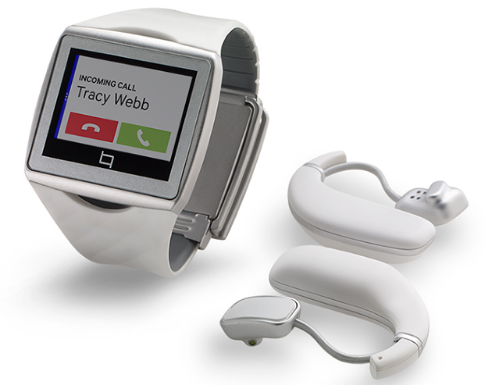 "Sources" say that HTC also has another watch in development which will use the Google Now service, plus there's an electronic bracelet that'll play tunes.
OK, that's the good news. The bad news is that, if these details are correct, we won't see them in the shops until Christmas. There's still some niggles with the battery and display that need ironing out.
HTC declined to comment on the rumours.