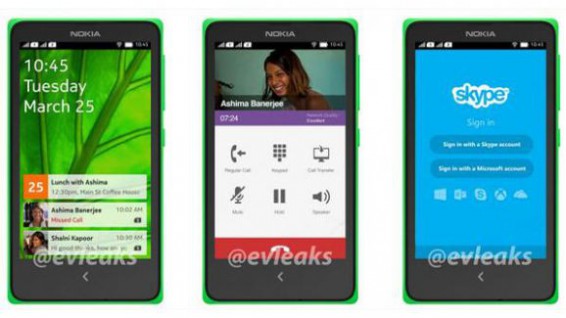 Remember when we told you that Microsoft-owned Nokia were about to release an Android phone at Mobile World Congress? Yes, we're still getting over that one. Now there's more details after a store listed the device in Vietnam. The listing showed a 4″ WVGA screen, 1GHz dual-core CPU, 512MB of RAM and a 5 megapixel camera. It screams low-end and would be an ideal replacement for those feature-phone customers.
If this is all true it still confuses me a bit. Windows Phone seems to be performing well at the lower-end so why stick a cheap Nokia Android in there too? We'll be finding out more during Mobile World Congress, and you can follow the fun on Twitter or here.
Other leaks mention a choice of 6 colours, a 1500mAh battery and it'll run Android 4.4.2 KitKat. The Taiwanese store had it listed at $110, which is only £70, so it could put Nokia devices into the pockets of many, which will please Nokia at least, even if it isn't running Windows Phone.