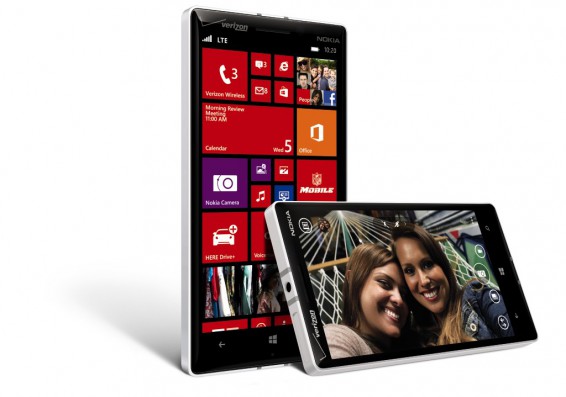 The Nokia Lumia Icon is something I and many others have been waiting for, mainly because it is basically a shrunk down Lumia 1520. Although there is a catch, the Lumia Icon is probably never going to make it to our shores. What most non US residents are hoping for is for Nokia to repeat the Lumia 925/928 scenario and release a worldwide variant with pretty much the same spec and a different design. In the meantime lets take a look at the Lumia Icon, spec wise it is basically the same as the powerhouse that is the Lumia 1520, take a look at the spec
Display

Display size: 5 "
Display technology: ClearBlack, AMOLED
Display resolution: Full HD (1920 x 1080)
Touch screen technology: Super sensitive touch

Photography

Main camera sensor: 20 MP, PureView
Flash type: Dual LED flash

Power management

Maximum talk time (3G): 16.4 h
Maximum music playback time: 75 h
Wireless charging: Built-in (Qi standard)

Processor

Processor name: Qualcomm Snapdragon™ 800
Processor type: Quad-core 2.2 GHz

Memory

Internal Storage – 32 GB
RAM – 2 GB
So spec wise apart from the Micro SD slot and the battery capacity it is pretty much identical to the Lumia 1020. Design wise it seems rather familiar, sort of like a cross between the Lumia 928 the Lumia 925 and an iPhone.
The Lumia Icon really has the whole package, a Nokia Clearblack 1080p screen, a thin and light aluminium frame, a 20 MP camera with Pureview and Zeiss optics, a 2.2 GHz Quad Core processor and a load of Nokia exclusive software. For me it is the ideal combination of size, performance and power. It takes almost everything good from the Lumia 1520 and stuffs them into a smaller frame, all that remains to be seen is what Nokia actually call the worldwide version, rumours point towards the Lumia 930 and that it will be announced at MWC later this month.
If you fancy some more material from Nokia hit the press release button below.
Source – Nokia