With just over a week to go until Mobile World Congress kicks off in Barcelona, LG have today announced the G Pro 2 device to the world.
Something worth noting is that at present only Korea is confirmed to be selling this device, no news on availability anywhere else. However, we will be able to get hands on and check it out at MWC and we'll be asking about availability elsewhere.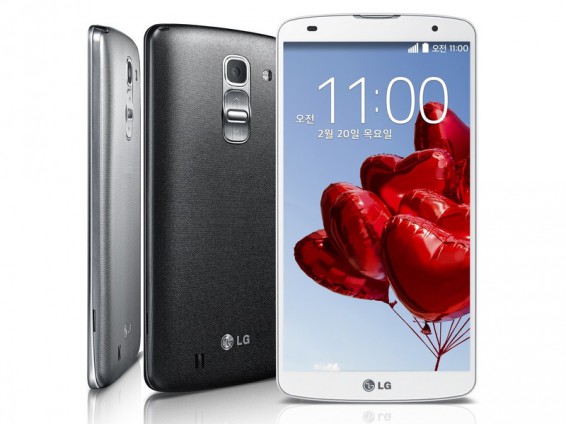 The list of specifications include
Snapdragon 800 Processor at 2.26Ghz Quad-Core
5.9 inch 1080p IPS screen
3GB RAM
16GB Storage
13 megapixel camera (2.1 megapixel front camera)
4k Video recording
3,200mAh battery
Android 4.4 KitKat
LTE and DC-HSDPA networking
Whilst it is great to see 3GB of RAM and running the latest version of Android, rumours are selling that the Galaxy S5 will feature a 20 megapixel camera and a 2K screen. This would be a much better spec handset than LG have just announced, provided as these leaked specs are correct of course.
Also it's interesting to see another device with the 'knock knock' feature I loved on the G2 due to the buttons all being on the back once again.
Whether you like the specs or are waiting on a new device at MWC, one thing for sure is the G Pro 2 is a stunning phone to look at and one I will be excited to get hands on time with in just over a weeks time.
Below is the full press release sent by LG this morning..