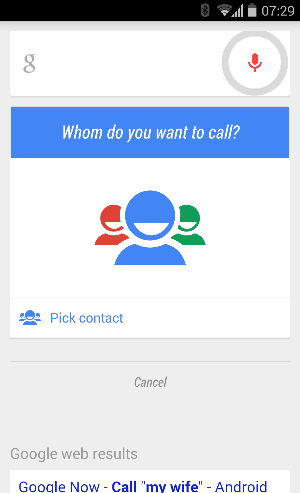 Are you a user of Google Now ? I've got to admit I wasn't but that's definitely changing. With every update to the app, the functionality just keeps getting better.
In the previous update we got the UK voice option to say "OK Google" to launch the search app. Now the latest iteration of the app has added a really cool feature. You can use Google Now to call people with close relationships to you via voice command. For example, you can now simply say "Call my wife" or "Send a text to dad/mum" rather saying their full names.
If you have yet to assign a relationship status to a contact, you'll get a simple on-screen prompt to assign contacts to the relationship.
Open Google Now and tap the microphone button at the top or if your a Nexus 5 user just say "OK Google". Now it's just a matter of saying "Call my …" whoever you want to call and then go through the set up process. The same for text messages.