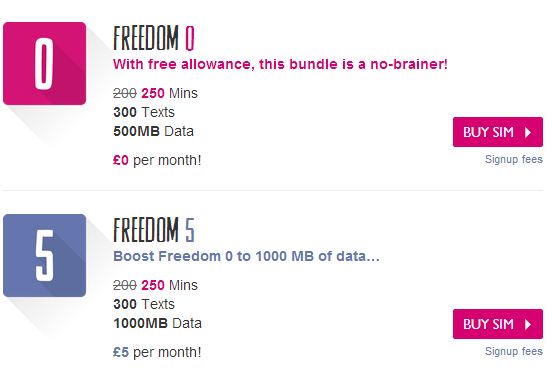 Ovivo have ramped up their "Freedom" packages with an extra 50 minutes of talk time. Existing and new customers can benefit from the additional minutes, which are now being added to "Freedom 0" and "Freedom 5" plans.
For those who don't know, Ovivo is an MVNO using the Vodafone network and, after you've paid £20 up-front for the SIM, you can plonk it into any unlocked phone. You can choose the "Freedom 0" plan and pay absolutely nothing per month for 250 minutes of talk, 500MB of data and 300 texts. The "Freedom 5" plan is (after you've paid the £20 for the SIM) similar, but with 1GB of monthly data. Choose the "Freedom 0" plan and £15 of credit will automatically get added to your account once you've activated your SIM. On the "Freedom 5" plan you get the first month free and then £15 credit.
Head to Ovivo.com if you're interested in the deal, or if you're trying to figure out how a £0 per-month plan works, check out our Ovivo feature.