Help me. Help me now.
I'm getting emails from companies stating that an Amazon Kindle is an ideal present for your girlfriend or wife this Valentines Day. If I gave a flippin' Amazon Kindle to my wife it would probably get inserted into my person somewhere.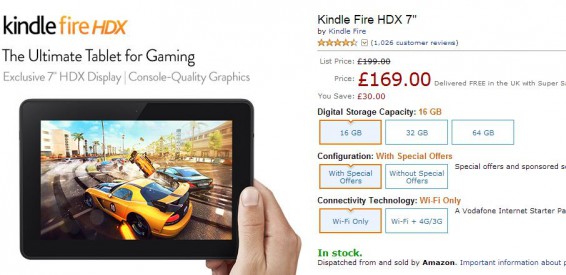 But, if you want to risk it, Amazon have reduced the price of the HDX 7″ to £169. That's £30 off the previous price, so your other half can either…
a) Congratulate you on purchasing a good-value tablet as a Valentines gift.
b) Hit you in the face with it for being an utter tool.
Oh, and if you don't want to spend that much and want to be really tight, how about the standard Amazon Kindle for £59 (£10 off)?
The offer is on until 4PM on Monday, February 10th.