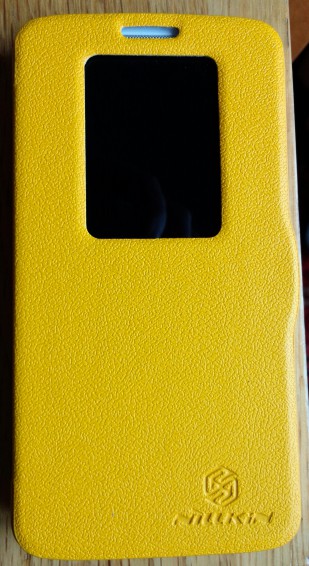 To get the best from a flip case on the LG G2 you need one with a window in. The Nillkin Fresh series of cases aims to emulate the genuine LG case at a fraction of the cost.
The reason I say that you need a window in a G2 flip case is that when it's closed a small portion of the screen stays on for a few seconds with various functions available, such as clock faces, weather, media player controls; it will even allow you to answer a call and talk without opening the case at all.
The colour is what puts the fresh in Fresh. The yellow one I have for review is certainly bright. When I saw it on my monitor I thought it was 'Nokia yellow', but it turns out that it's more like a Tonka toy colour. Not that that's a bad thing!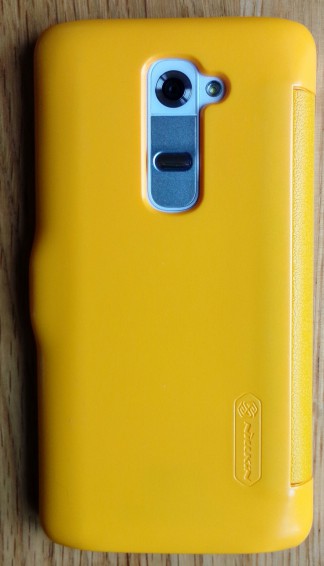 The shell in which the phone sits is made from tough polycarbonate, which is an excellent fit, and the flip part is leather on the outside and a soft, fine felt on the inside.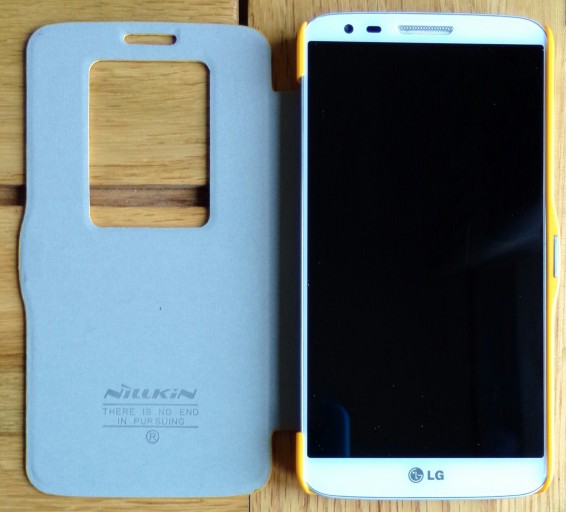 The first thing to check with a window style case is that the aperture is cut in the correct place! I'm happy to say that it is, as is the hole for the earpiece. Unfortunately there is no hole for the notification LED to shine though. An annoying oversight.
There is a bulge on the right hand side of the case where a magnet sits. At first I was very disappointed, because the case wouldn't stay shut, however, after a couple of days it became more trustworthy. I presume it was the leather becoming more pliable and not pulling so hard at the fold. I do think that the magnet could do with being a bit stronger anyway.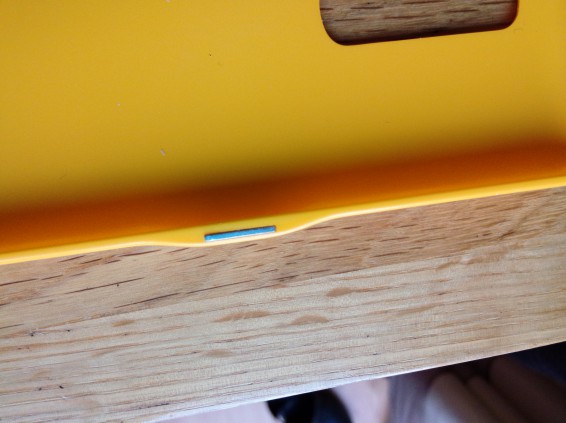 On the back of the shell there's another cutout. This is a potential disaster zone for any poorly made G2 case, because it's not only the camera and flash that need avoiding, it's the rear power and volume buttons too. This isn't a problem for the Nillkin though; the cutout is big enough not to impede operation, but still protects the rest of the phone.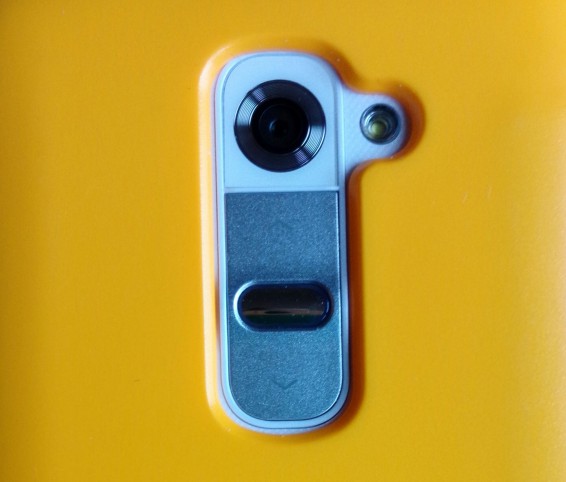 The top and bottom of the phone are exposed, so there's no obstruction to the ports, speakers or microphone.
Conclusion
I own a genuine LG G2 case, and it's been interesting to compare the two. Whilst the LG feels like it's better made, I would say that the Nillkin would give better protection in a fall.
The LG case stays shut when it should and has an LED cutout, so I won't be replacing it with the Nillkin, but considering the genuine case is about £40 and the Nillkin is £12.99 I wouldn't say it's £27 better!
Overall, the Nillkin Fresh LG G2 case is well made and good value for money. You can get them in [Tonka] yellow, red, blue and black from Gadgetwear.co.uk