Are you a user of Amazon's own app store ? Well if your a Kindle fire user yes, but what about everyone else ?
Did you know that Amazon give away a free app everyday ?
Normally these free apps are "up and coming" apps but occasionally Amazon do throw in a few gems along the way. In the past I've have both Documents To Go and Tunein Radio Pro for free, so you can see is worth installing the Amazon App Store and checking every day what's on offer.
Today Amazon are giving away £18 worth of free apps bundled together, these are in two categories of weather and travel apps.
Today's free apps are …
Weather Live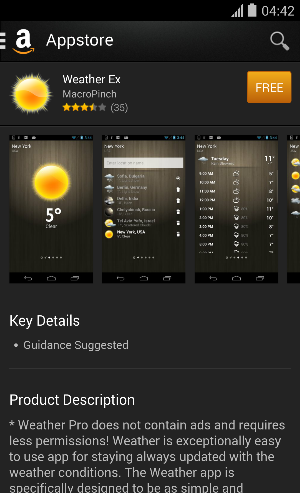 Rain Alarm OSM Pro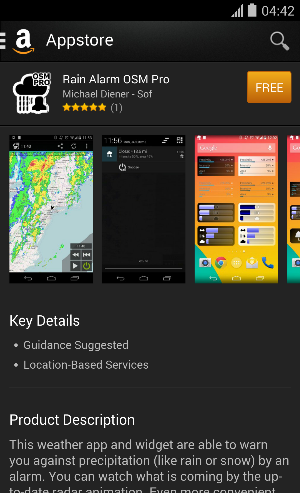 Travel Interpreter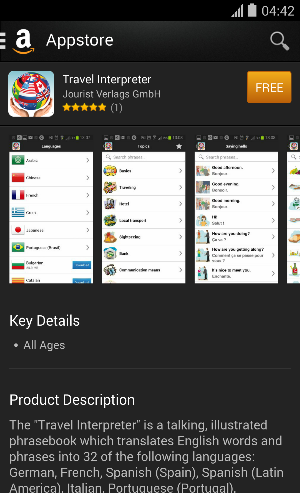 OsmAnd+ Maps & Navigation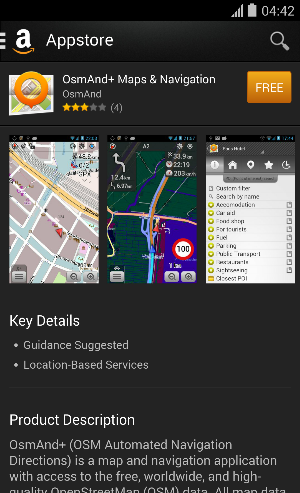 Maps With Me Pro, Offline Maps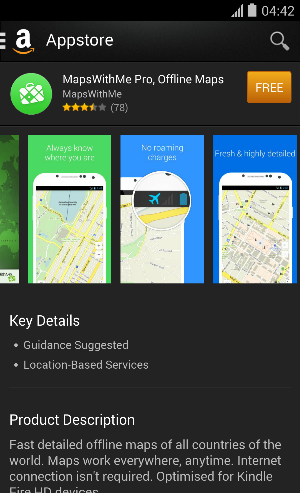 I know people say that the Amazon App Store store doesn't update their app's as quickly as the Google Play store, but hey these apps are FREE ! what more do people want .
You don't have to download and install all the apps (but a little tip is, if you do and then delete them from you device they will always remain free to download later). Just pick the ones you want.
If you areinterested in free stuff. Install the Amazon App Store app and see what's on offer.